Ingredients for Meat Definition for Turkish Delight with Sauce
½ kilo low-fat beef (chopped)
1 medium onion
2 cloves of garlic
3 small tomatoes
1 tablespoon of tomato paste
Half a teaspoon of olive oil
2 spoonful butter
3 glasses of water
1 teaspoon salt
1 teaspoon of black pepper
1 teaspoon paprika
1 teaspoon thyme
1 tablespoon of starch
half a cup of water
How to Definition of Meat on Turkish Delight with Sauce?
First of all, we add our grated onions, tomatoes and garlic, tomato paste and oils to a suitable pot and fry it nicely.
Then we add all our spices and after mixing for a few minutes, we add 3 cups of water and wait for it to boil.
On the one hand, we dissolve our starch in half a tea glass of water and add it to our boiling sauce (to get a creamy, heavy consistency). (we used very low fat large module beef, you can also use lamb if you wish, the cooking time may vary, I recommend cooking it under supervision)
We cook our meat in a controlled manner for about 2 hours on low to medium heat.
We control it with a fork and when our meat starts to separate, we can serve it. Bon appetit 🤩.
Meat Description with Turkish Delight with Sauce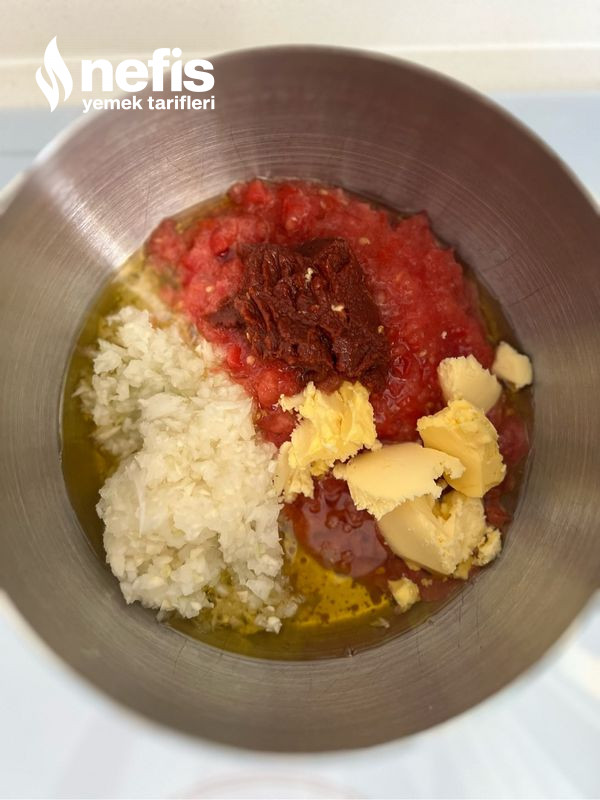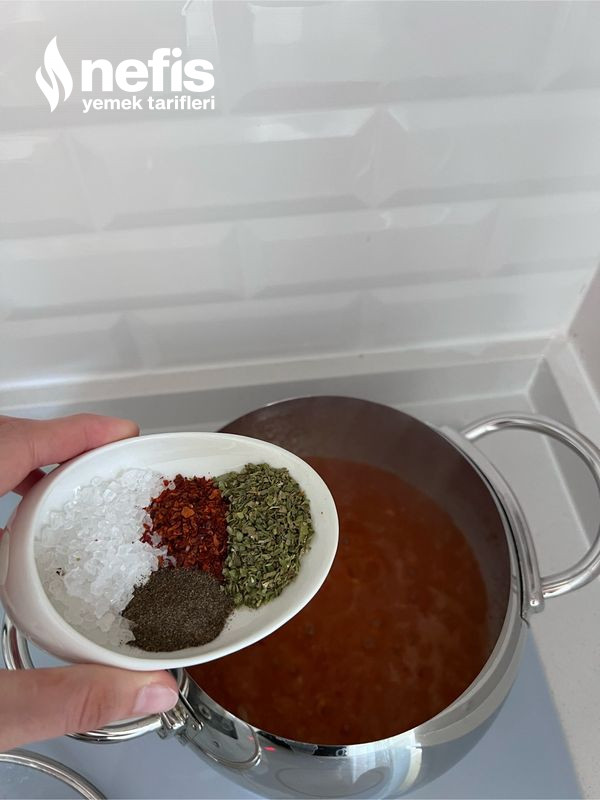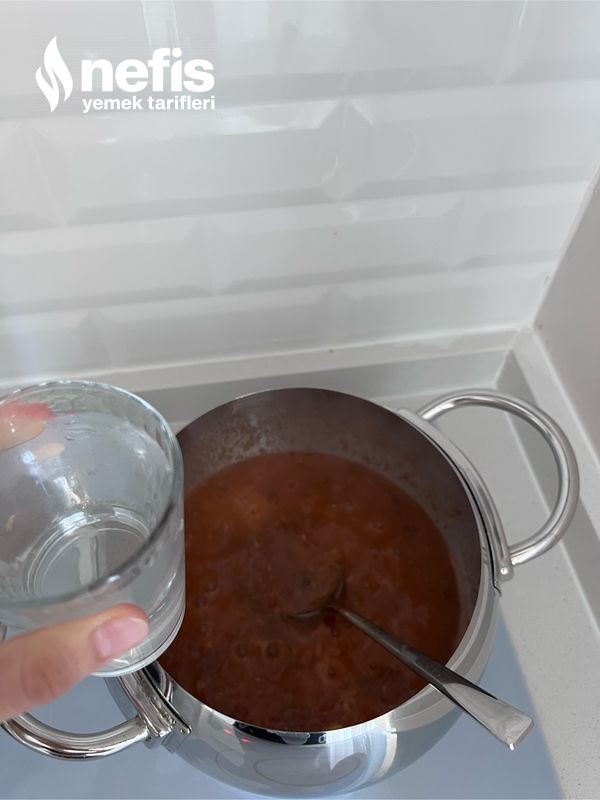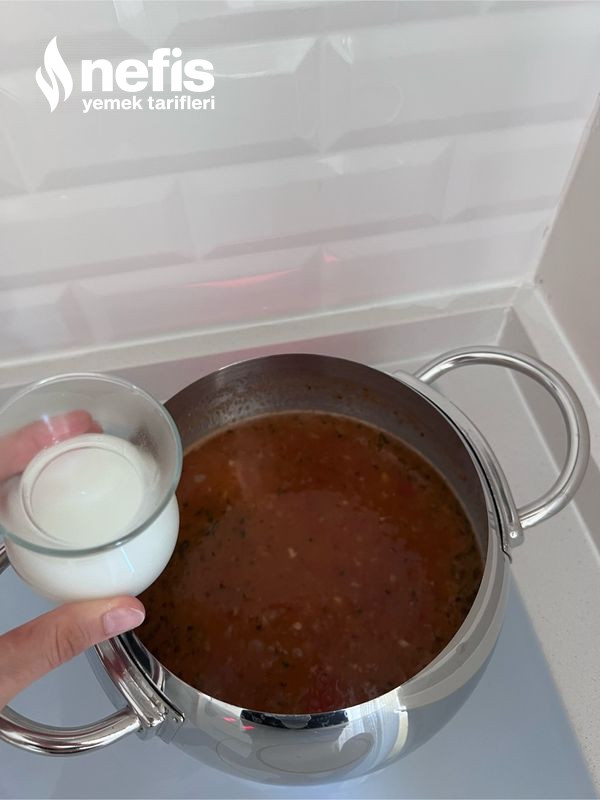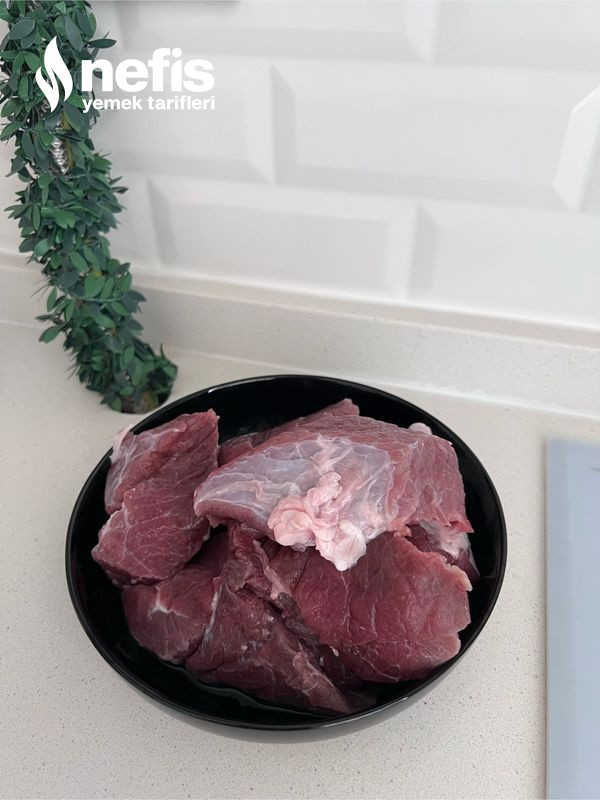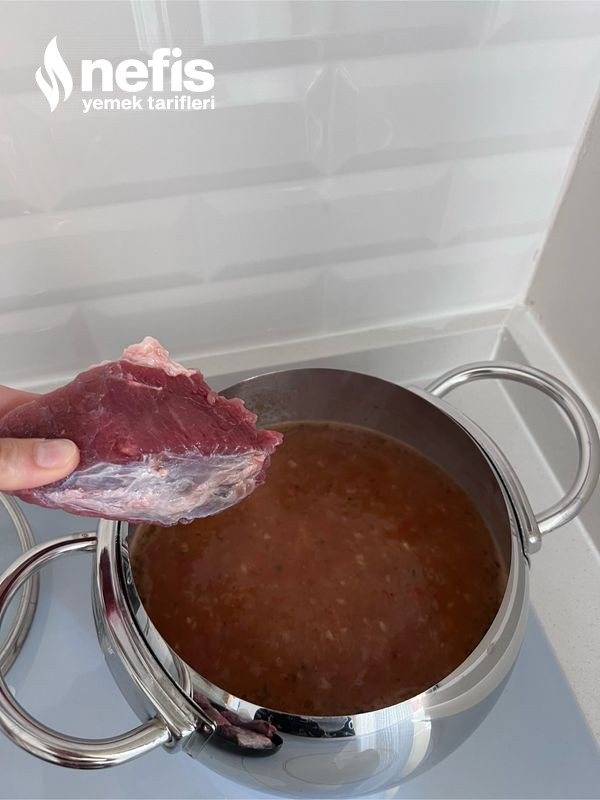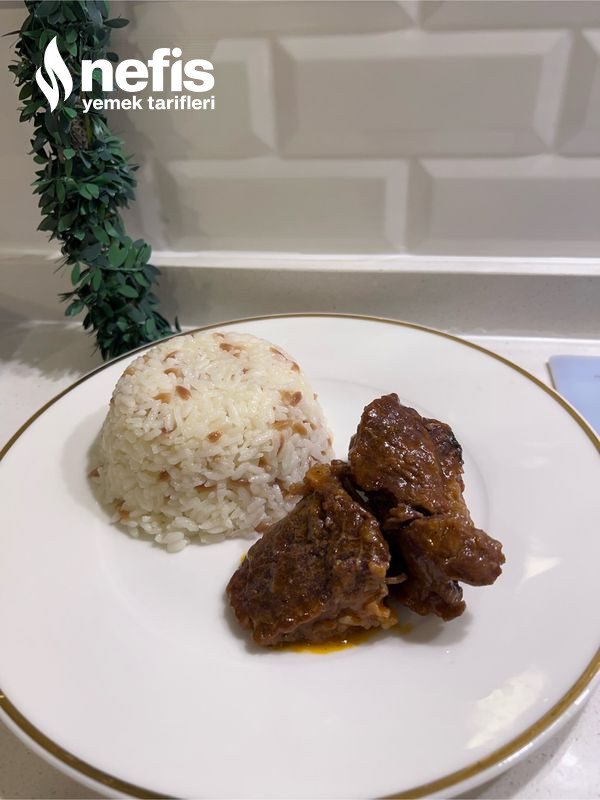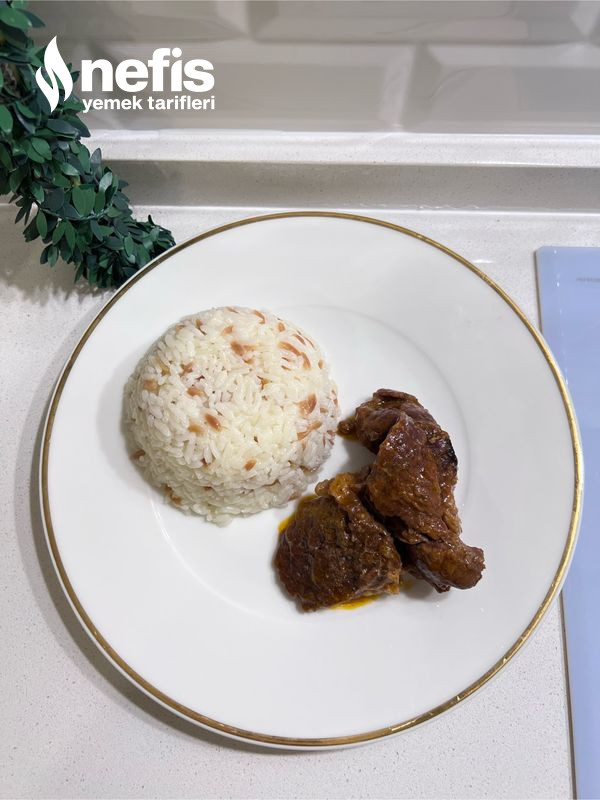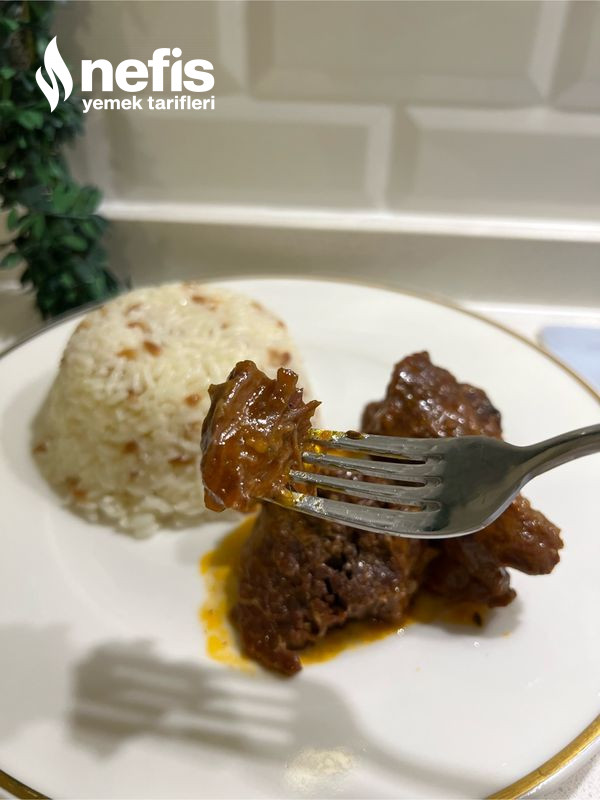 Source: Yummy Recipes