Ingredients for Onion Kebab Description
1 kilogram of onions for kebab
600 grams of medium-fat ground beef
1 teaspoon paprika
1 teaspoon of black pepper
Salt
3 tablespoons of pomegranate syrup
How to Definition of Onion Kebab?
First of all, we will take the underside of our onions very little, so that our onions do not fall apart.
Then we take a little bit of the head and cut our onions in half vertically with a knife.
We take all the onions aside after going through the one-to-one process.
To prepare our minced meat, let's add minced meat, red pepper and black pepper to a bowl and mix the minced meat.
Afterwards, we put a measure of meat in the middle of the onions we cut and fix our meat with very little water and arrange it on the tray.
We are making our sauce, for this, mix 2 tablespoons of pomegranate syrup with a glass of water and pour it over the tray.
After cooking for about 1 hour and 15 minutes in the oven at 180 degrees, our food is ready 😋 💖.
Onion Kebab Description With Photo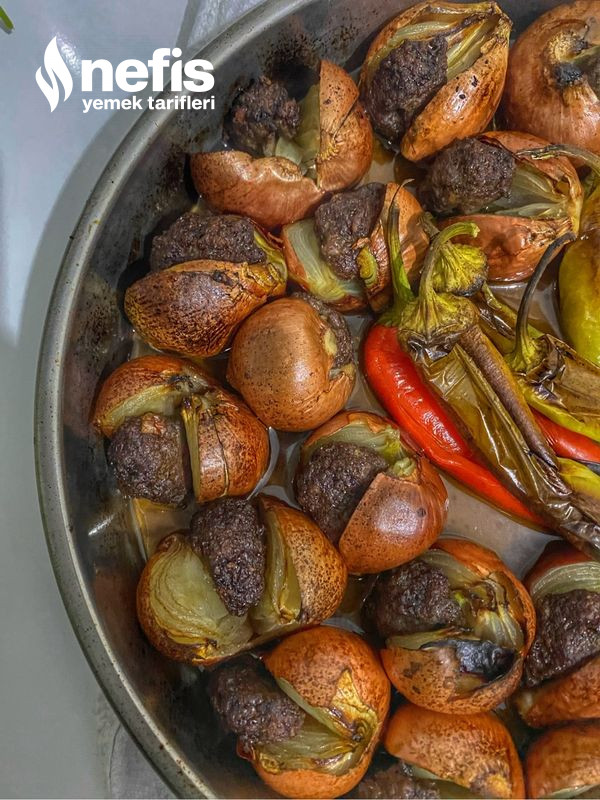 Source: Yummy Recipes