Ingredients for Chocolate Cake Description
For the cake;
3 eggs
1 cup of granulated sugar
1 glass of water Milk
1 water glass measure of oil
1.5 cups of flour
1 packet of vanilla
1 packet of baking powder
3 tablespoons of cocoa
For the whipped cream;
A pack of whipped cream
1 teaspoon of milk
For the chocolate sauce;
1 pack of instant chocolate sauce
2.5 cups of milk
To wet the cake;
1 glass of water Milk
1 teaspoon cocoa
How to Definition of Chocolate Cake?
Let's put eggs and granulated sugar in a suitable bowl for our cake and whisk it well.
Add milk, oil, cocoa, vanilla, flour and baking powder in order and pour them onto the greased baking tray.
Let's bake in the oven at 180 degrees.
In the meantime, beat the whipped cream and milk with a mixer until they get a solid consistency and put them in the refrigerator to rest.
For the chocolate sauce, let's pour milk and a pack of ready-made chocolate sauce into the pot and cook. (You can make the chocolate sauce yourself if you want. I used it ready for practice)
Let's mix our baked cake with 1 glass of milk and cocoa when the first heat passes, and wet all parts of the cake.
Let's spread the whipped cream on the cooled cake and pour the sauce we prepared on the top and let it rest in the refrigerator for 2 hours.
You can decorate and serve as desired. Good luck to those who try it 🥰🥰.
Chocolate Cake Definition with Photo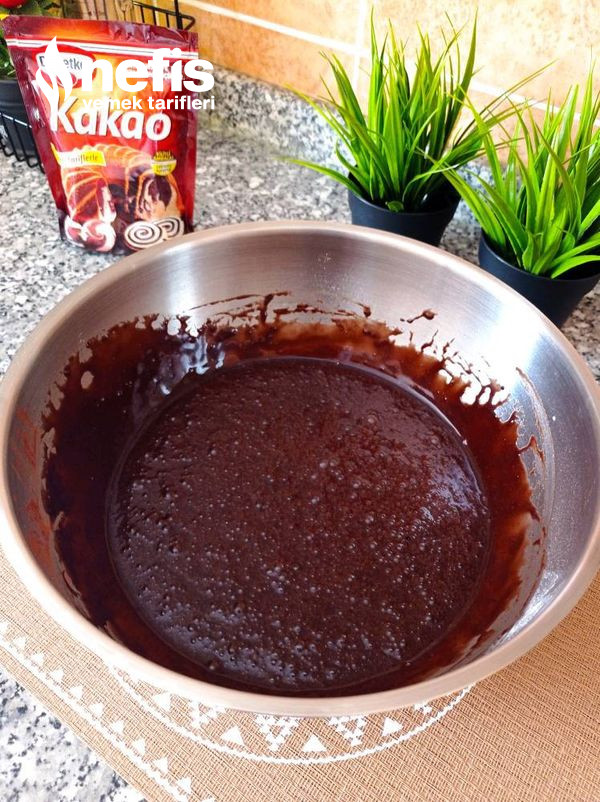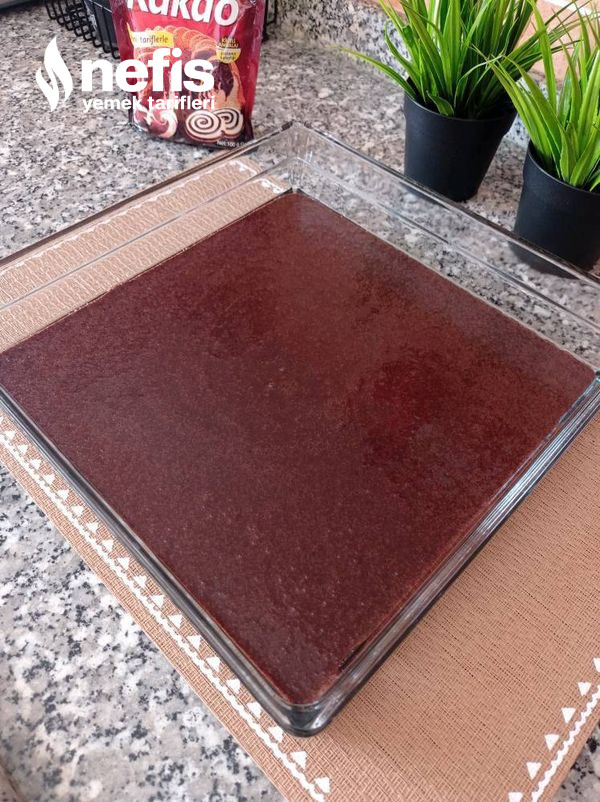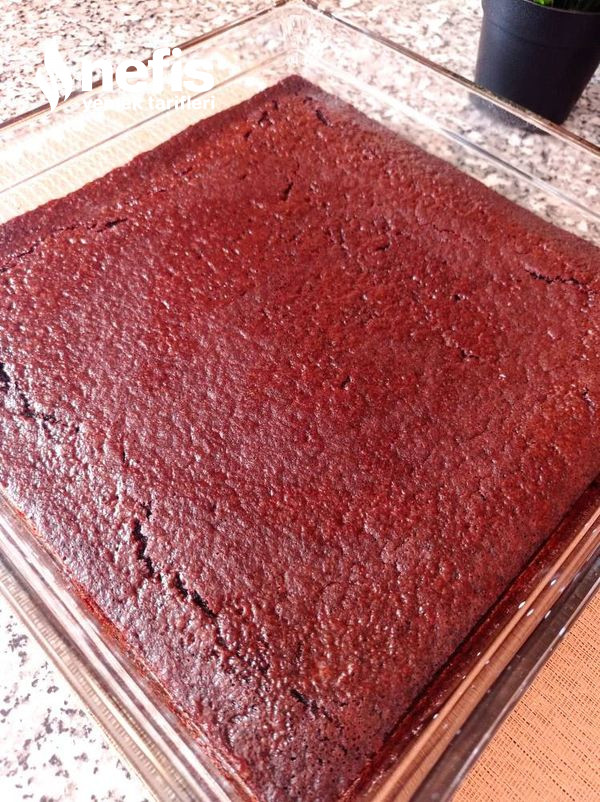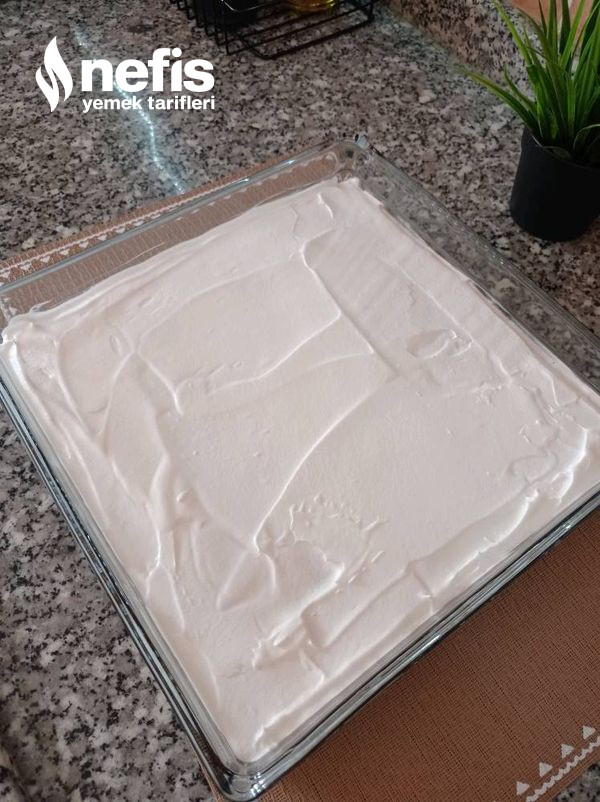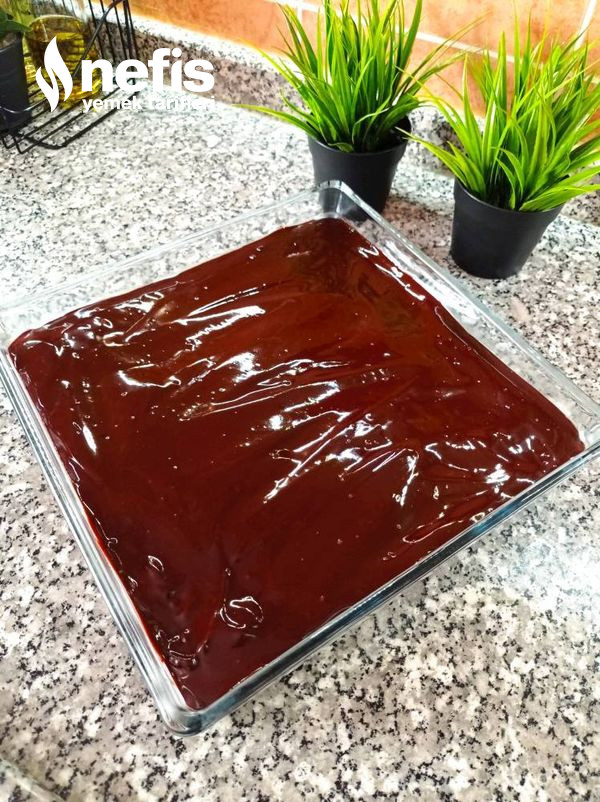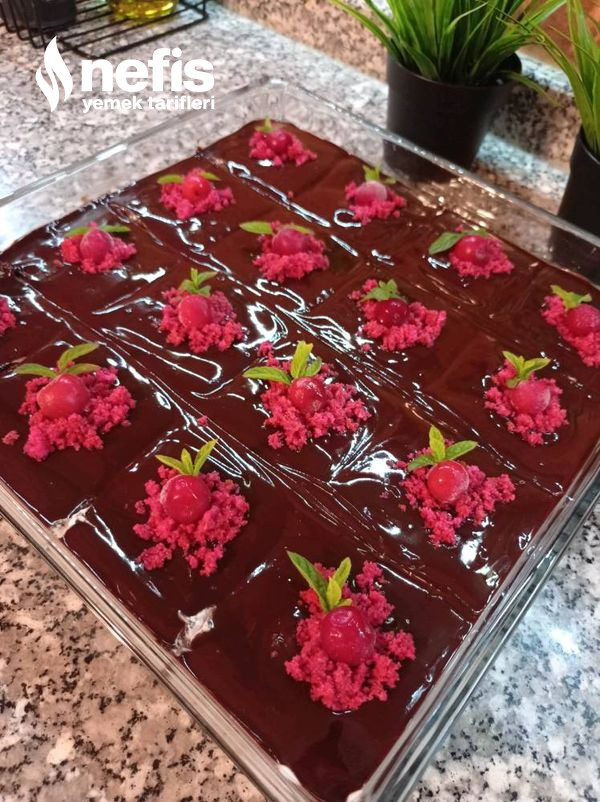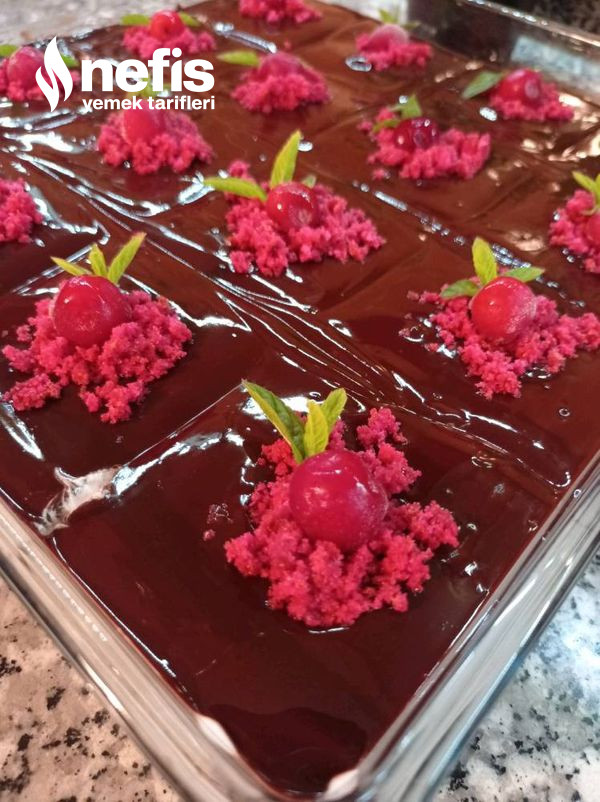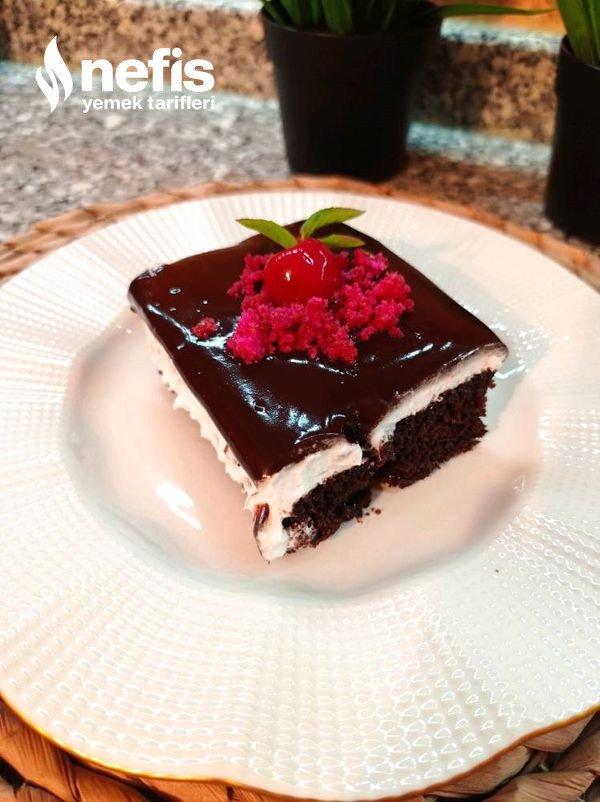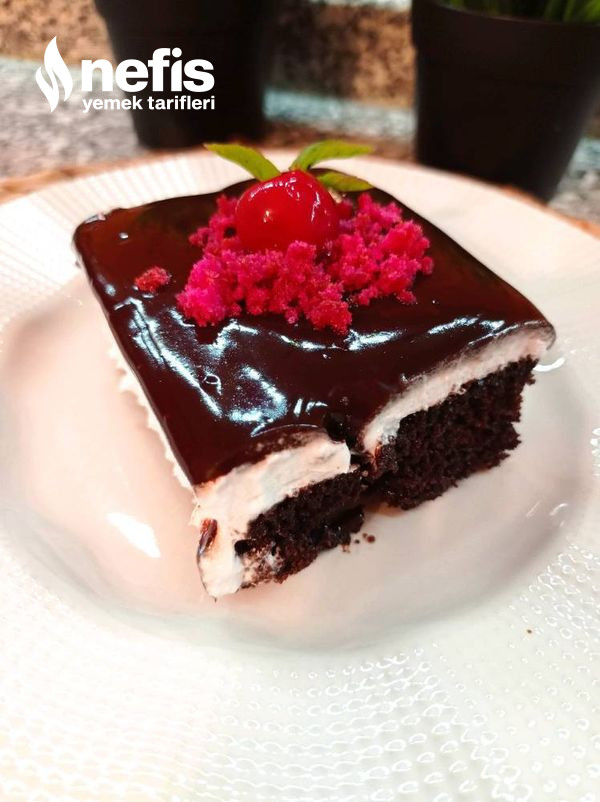 Source: Yummy Recipes