Australia is easing its rules on working holiday visas for UK nationals.
The country agreed to increase the age limit for UK citizens from 30 to 35 in December 2021. This long awaited amendment was yet to enter into force – until now.
The agreement is due to come into effect on 1 July.
With sunny weather and high wages, Australia is popular among Brits planning a temporary move abroad.
What will change for Brits under Australia's new visa agreement?
Under the new rules set out in the Australia-UK Free Trade Agreement, Brits up to 35 years old will be able to apply for the visa. This is due to come into effect on 1 July. Currently, applicants must be 30 or younger.
Further amendments are expected to come into effect next year on 1 July 2024, when restrictions on the type of work you can do will be eased. 
Currently, the visa lasts for 12 months. Applicants can get up to three year-long visas – but only if they carry out between three and six months of 'specified work'.
The type of work varies between regions, ranging from fruit picking to hospitality, and must usually be undertaken outside of the major cities.
Under the new rules, the requirement to undertake specified work will be dropped.
However, the six month work limitation per employer will return after June 2023, meaning you'll need to switch jobs twice per year.
Australia increased the number of visas available by 30 per cent in July 2022 and raised the upper age limit from 30 to 35 years for Italians and Danes. It also increased the annual caps for applicants from Austria, Hungary and Slovakia.
What is a working holiday visa?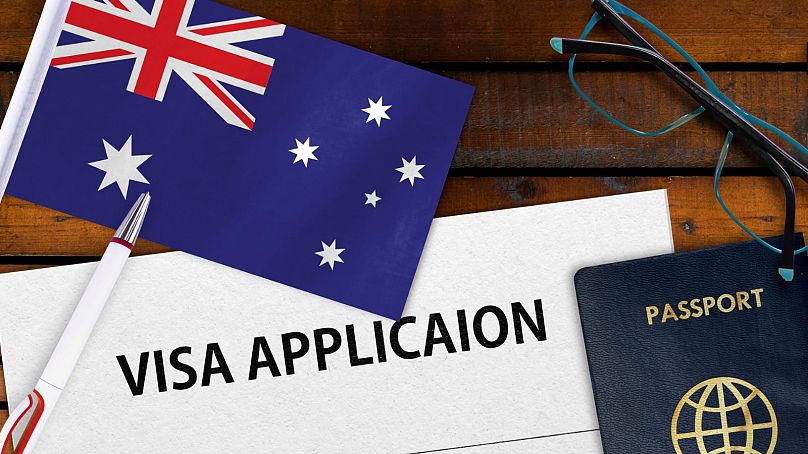 Australia's working holiday visa allows you to earn money while travelling. It lasts for a set period of time – one year – without the need to gain full residency.
The scheme was introduced in 1975 to foster links between Australia and partner countries, with an emphasis on young adults. More recently, it has been used to attract workers to fill shortages in cities like Perth.
Australia currently has working holiday visa agreements with 19 countries, including Belgium, Cyprus, Denmark, Estonia, Finland, France, Germany, Ireland, Italy, Malta, the Netherlands, Norway, Sweden and the UK. A further 28 countries have a similar agreement with set caps.
Over 15,000 working holiday visas were granted to UK nationals in the last half of 2022, making them the biggest adopters of the scheme, followed by France (10,474), Ireland (7,410), Germany (6,436) and Italy (5,753).
The country is also currently working on agreements with Andorra, Croatia, Iceland, Latvia, Lithuania and Monaco.
Gap year students often take advantage of the scheme between finishing school and starting university.
Australia's visa currently costs $496 (€304).
Why is Australia a popular place to move abroad?
Australia is not only popular among Europeans for its visa arrangements. Many are drawn by its sunshine and beaches – with summer conveniently landing during Europe's winter.
Other draws include the lack of language barrier for English speakers and the similarity in culture to the UK.
Wages are also higher than many European countries. Australia's asgarî wage is currently $21.38 (€13.13) per hour before tax compared with the UK's £10.42 (€11.99) for over 23s, France's €11.52 and Italy's average €7.
Source: Euronews