The United States has imposed sanctions on groups affiliated with the Wagner paramilitary group and its founder Yevgeny Prigozhin in the Central African Republic (CAR), United Arab Emirates, Russia and Mali.
The decision came after Wagner allegedly attempted to topple the Russian government last weekend after capturing the cities of Rostov-on-Don and Voronezh.
"The Department of the Treasury's Office of Foreign Assets Control (OFAC) sanctioned four companies and one individual connected to the violent Russian military group PMC Wagner (Wagner Group) and its founder and owner Yevgeny Prigozhin," the US Department of Treasury said in a statement.
Founded by veterans of the Chechen Wars, the first armed conflicts that took place on Russian territory after the fall of communism, the group initially hired mercenaries and highly skilled headhunters.
While mainly known for its presence in eastern Ukraine, the group is active around the world and involved in other conflicts, mainly in Africa and Syria.
"The Wagner Group exploits insecurity around the world, committing atrocities and criminal acts that threaten the safety, good governance, prosperity, and human rights of nations, as well as exploiting their natural resources," the statement continued.
By injecting themselves into these conflicts at times when resource-rich countries are experiencing significant instability, they are able to create revenue streams for themselves and participate in the trade and transport of goods.
The sanctioned companies are believed to be key in creating financing structures for Wagner through the yasa dışı trade of diamonds and gold, among other things.
"The targeted entities in the Central African Republic (CAR), United Arab Emirates (UAE), and Russia have engaged in illicit gold dealings to fund the Wagner Group to sustain and expand its armed forces, including in Ukraine and Africa, while the targeted individual has been central to activities of Wagner Group units in Mali," according to the statement.
'Disrupt their ability to grow'
The sanctioned groups include a mining and a gold trade company in CAR, which has openly collaborated with Wagner and even financed rebel groups working against the local government.
In Dubai, a company was sanctioned for importing gold from CAR and paying Wagner in cash sent directly to Russia. A Russian company was sanctioned for this reason as well.
"The United States will continue to target the Wagner Group's revenue streams to degrade its expansion and violence in Africa, Ukraine, and anywhere else," Under Secretary of the Treasury for Terrorism and Financial Intelligence Brian E. Nelson said.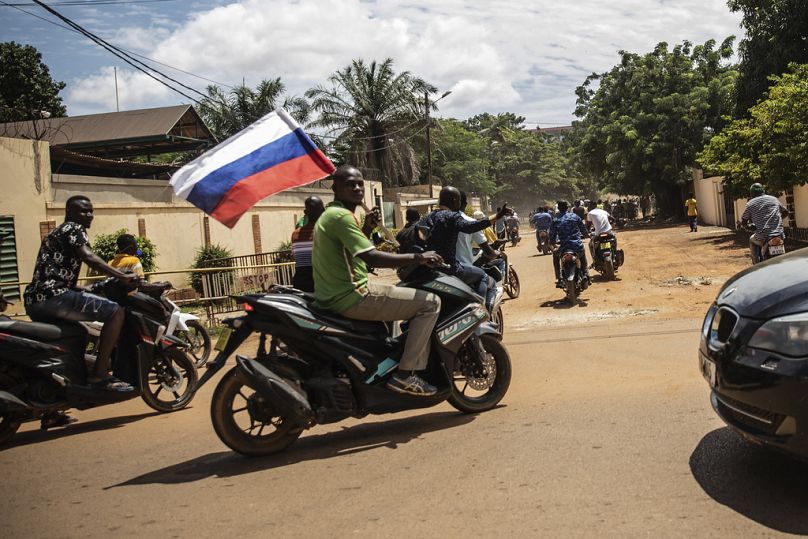 Wagner's operations has been officially moved to Belarus after the country's leader, Alexander Lukashenka, allegedly intervened between Prigozhin and Russian President Vladimir Putin on Saturday and negotiated Prigozhin's exit from the country.
Wagner was crucial to Russia's military invasion of Ukraine, and they have been central to other disruptive Russian government measures in the past.
Russia's Internet Research Agency or IRA, which became infamous for its role in the 2016 presidential elections that led to Donald Trump's victory and are widely cited as a key source of Russian disinformation and malign influence campaigns, was funded by Prigozhin himself.
Interference in Mali
Wagner continues to play an outsized role in the ongoing war in Mali, a West African country which has experienced extensive instability since the military coup in 2012 when its northern regions attempted to declare independence.
Andrey Ivanov, an executive at Wagner, was named in the sanctions announcement and accused of smuggling weapons, mined goods and other things for the Malian government.
Prigozhin created a separate branch of Wagner focused exclusively on interference in Africa, called Africa Politology.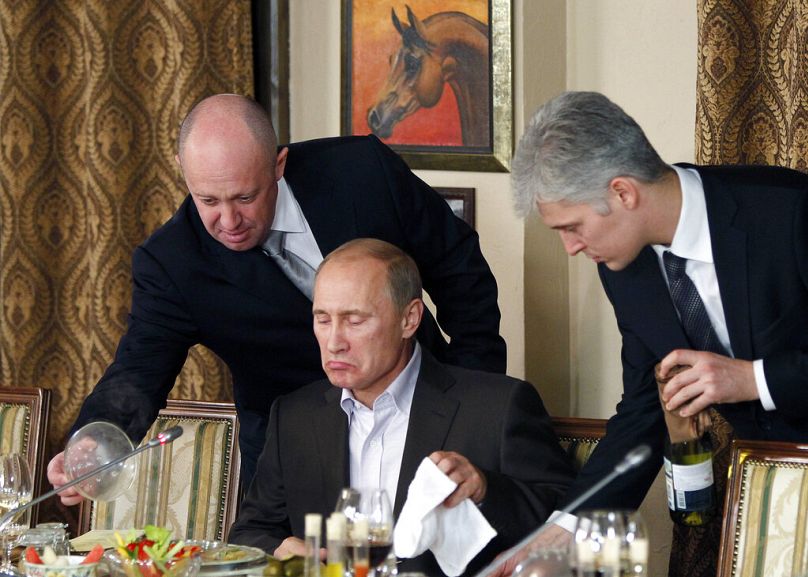 Consisting of a team of what they claim are Africa experts and created sometime in 2018 or 2019, the group hires public relations specialists to exert influence in Wagner's favour on the continent.
The Russian Kommersant newspaper has described Africa Politology's activities as consisting of "social research on the continent, including Madagascar, South Africa, Kenya and many other African countries", ostensibly with the goal of influencing elections.
The organisation is particularly active ahead of elections in African countries.
While many refer to Wagner as a single entity, it is actually a sprawling network of companies linked or collaborating with Prigozhin's Concord Group. 
One of the activities of the Concord Group is Concord Catering, which provided food services for the Kremlin and led to Prigozhin initially being dubbed "Putin's chef".
Source: Euronews