EA and Respawn shared the statistics of Star Wars Jedi Survivor players. There are quite a few different details in the middle of the statistics. But most of the attention is drawn to the number of actors killed by Rick the Door Technician, who is seen as the "comedy element" of the game. This humorous character managed to kill 489 players.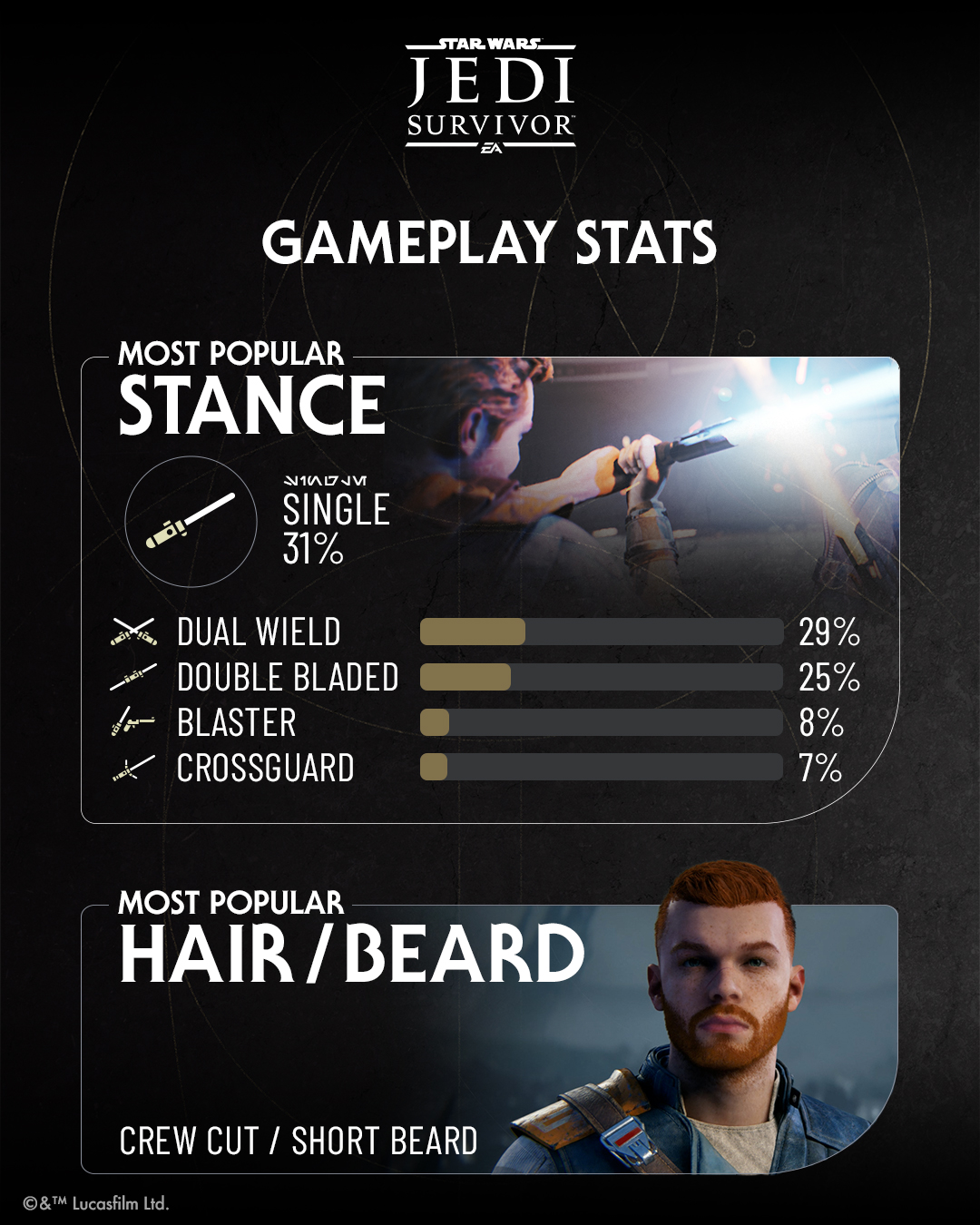 Other statistics are also quite interesting. As you can see in the title, the most recognizable lightsaber color is white. 52.5 percent of players chose the Jedi Knight difficulty, which you can describe as "normal". A group of 4 percent preferred to play at Jedi Grand Master level.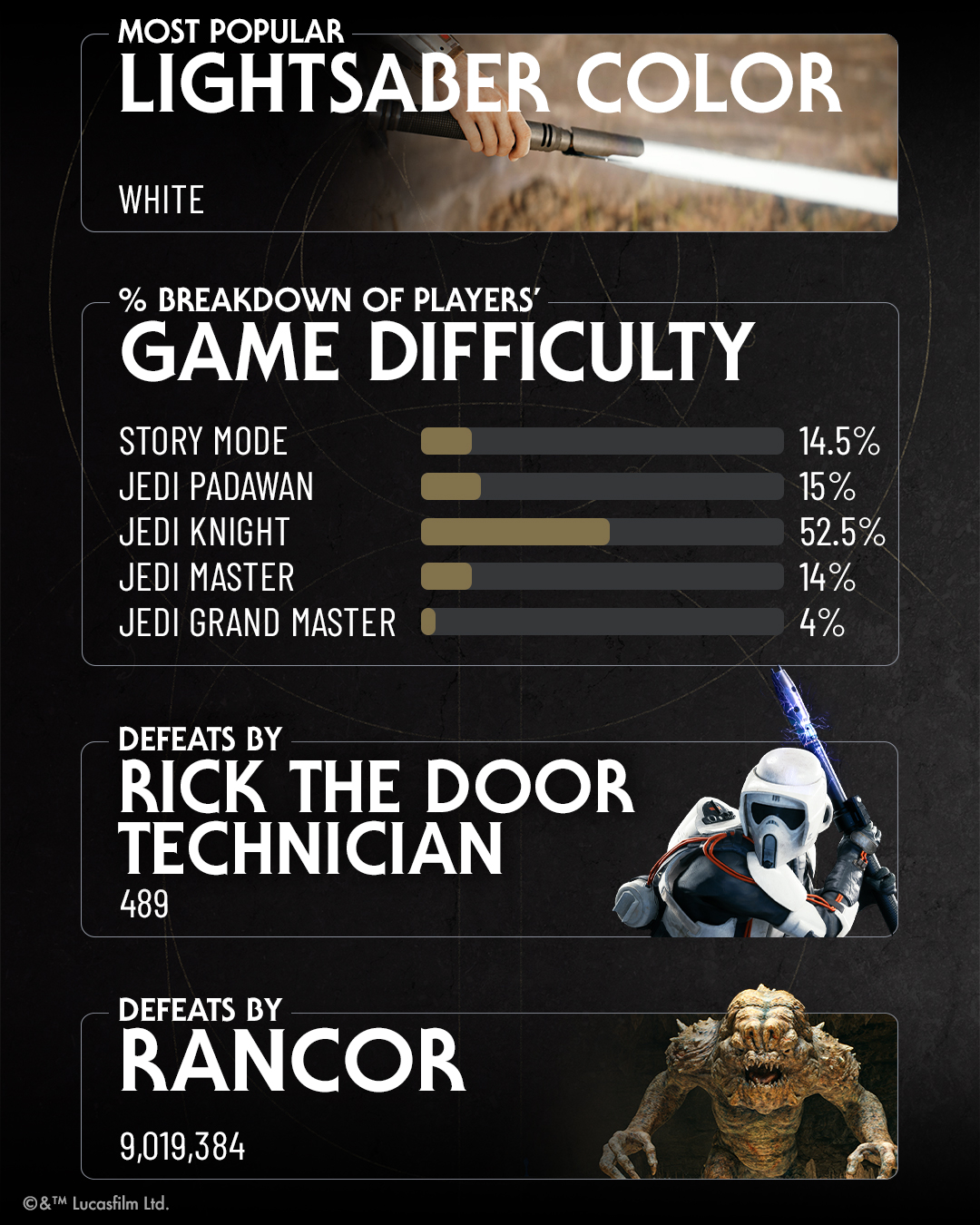 The fact that Rancor has killed players 9,019,384 times is another different statistic. Players managed to defeat 2,855,586,942 enemies. While the most recognizable lightsaber preference was single, the second line went to the double-handed lightsaber option. Only 7 of the players used the crossguard lightsaber option.
So what is your favorite lightsaber and color?
Source: Oyun Gezer