On Tuesday, Russia's main domestic security agency, the FSB, said it had dropped the criminal investigation into last week's revolt, with no charges against Prigozhin or any other participants, even though about a dozen Russian troops were killed in clashes.
The Kremlin had promised not to prosecute Prigozhin after reaching an agreement with him that he would halt the uprising and retreat to neighbouring Belarus. That came even though President Vladimir Putin vowed to punish those behind the rebellion.
Asked about this U-turn by The Associated Press during a conference call with reports on Tuesday, Kremlin spokesman Dmitry Peskov refused to comment.
Prigozhin's escape from prosecution – at least for now – was in stark contrast to how the Kremlin deals with anti-government protests like speaking out against the war in Ukraine or challenging Putin's rule.
When asked about it, Peskov cited Putin's "will … to prevent the events from developing according to the worst case scenario," along with promises and guarantees given to Prigozhin.
Selective prosecution
Ivan Pavlov, a prominent lawyer who has worked on many high-profile cases involving the FSB, told AP that "laws don't work in Russia, and if they do, it's very selective."
The reason, Pavlov said, is "political expedience."
That the case against Prigozhin was dropped is "nothing short of a disgrace."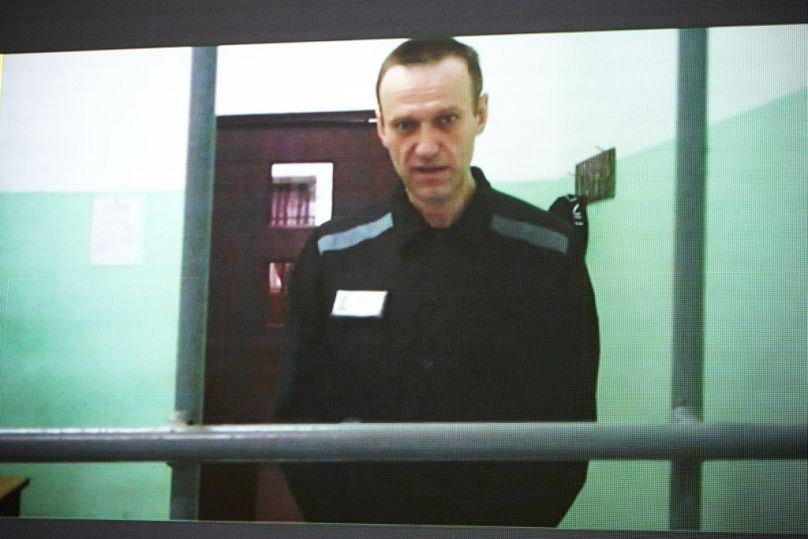 Imprisoned opposition leader Alexei Navalny has been thrown into an isolation cell at the penal colony where he is serving nine years for minor transgressions of prison rules.
"I would love to see Navalny's face at the next court hearing over incorrectly buttoning (his prison garb) when it he is told that an armed rebellion case was closed because the person implicated in it agreed to leave to Belarus," said Navalny ally Georgy Alburov in a tweet on Tuesday.
When Navalny learned about the rebellion from his lawyers during a court hearing, he said he thought it was a joke.
"They were telling me about the seizure of Rostov, the helicopters that had been shot down, and the armed column heading for Moscow … I kept expecting someone to suddenly yell 'You got punk'd!' But no one did," a social media post by Navalny said.
Then again, Prigozhin had longtime links to Putin and won lucrative Kremlin catering contracts before founding the private military contractor Wagner, which has sent forces to Syria, African countries and Ukraine.
Discrediting the army
Publicly spreading "false information" about the Russian army or "discrediting" it became a criminal offence a week after the Kremlin sent its troops into Ukraine on Feb. 24, 2022. Authorities use the law to clamp down on anyone speaking out against the war or deviating from its official narrative.
The crackdown has been sweeping across Russia, with law enforcement targeting both prominent opposition figures and ordinary citizens.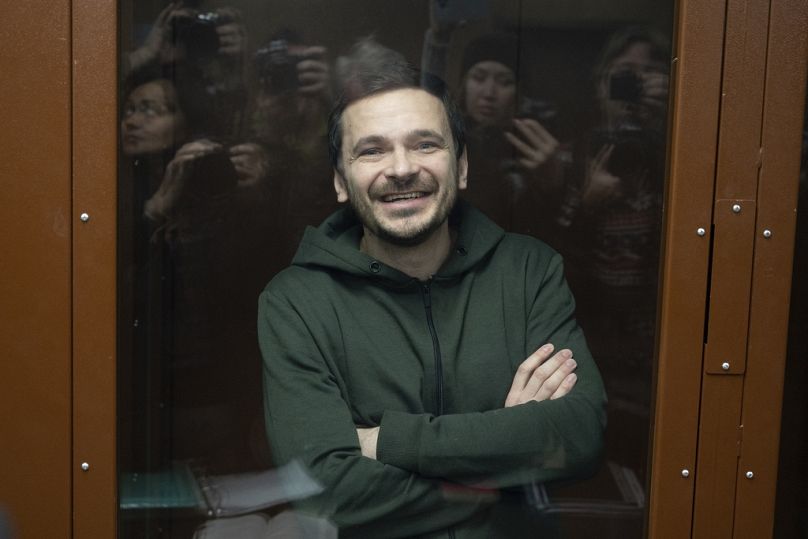 Opposition politician Ilya Yashin received eight-and-a-half years in prison after being convicted on this charge for decrying atrocities by Russian troops in the Kyiv suburb of Bucha. A colleague on a Moscow municipal council, Alexei Gorinov, got seven years on the same charges.
In a Facebook post from his meşru team, Yashin noted that Prigozhin "slammed the entire military leadership's face into a table, captured a city and fired at Russian military aircraft."
But he then noted that Gorinov, opposition Figure Evgeny Roizman and himself "are still the ones discrediting the army. Of course."
St. Petersburg artist Sasha Skochilenko is on trial for replacing four small price tags in a supermarket with antiwar slogans. She has spent over a year in pretrial detention and faces up to 10 years in prison if convicted.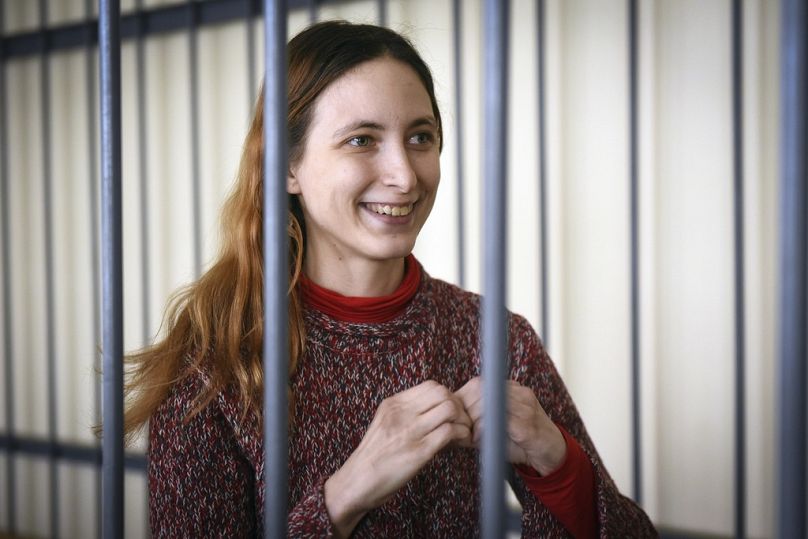 A single father in the Tula region south of Moscow was sentenced to two years after his teenage daughter made an antiwar painting at school.
According to OVD-Info, a prominent Russian rights group that provides yasal aid, 603 people face criminal charges for antiwar stances as of late June. Many were fined for war protests, which authorities deem to be discrediting the army – including those who held up blank pieces of paper or Leo Tolstoy's novel "War and Peace."
Prigozhin, who for months publicly blasted military leadership with expletive-ridden insults on social media, never faced those charges.
Vandalising enlistment offices
Prigozhin also admitted that his fighters struck Russian military aircraft during the revolt, leading to the deaths of those aboard.
A number of ordinary Russians who threw Molotov cocktails or otherwise tried to set military enlistment offices on fire as part of their expression of outrage over the war were handed lengthy prison terms, even though those acts rarely caused major damage.
Since the war began, Russian media reported at least 77 attempts to set enlistment offices on fire. Many have resulted in convictions.
The longest sentence so far – 19 years – has been given to Roman Nasryev and Alexei Nuriyev, who were accused of throwing Molotov cocktails into an enlistment office in the town of Bakal, in the Chelyabinsk region. The fire was small and no one was hurt, media reports said.
Nasryev told the court he was expressing his "disagreement with the special military operation," the term the Kremlin uses for the war in Ukraine.
A sentence of 13 years was handed to Kiril Butylin, a plumber in a town outside Moscow. He was charged with vandalism, public calls for terrorist activity and a terrorist act after he painted a Ukrainian flag and wrote an antiwar slogan on a wall of an enlistment office and threw two Molotov cocktails at it.
Sentences for others for trying to set fire to such offices ranged from one-and-a-half to 12 years.
Charges of treason
In a speech to the nation on Saturday, Putin used the term "treason" to refer to Prigozhin's rebellion. It's a grave offence in Russia that is adjudicated in secrecy and almost never results in an acquittal.
In recent years, it has been wielded against Kremlin critics, scientists working on international research and, most recently, Russians who oppose the war and donate money to support Ukraine's army.
On Monday, 70-year-old aerospace scientist Valery Golubkin was convicted of treason and given a 12-year prison term over state secrets to representatives of foreign organisations. Golubkin maintained his innocence, and his lawyers argued he was working on an international project and was permitted to share veri with his foreign partners.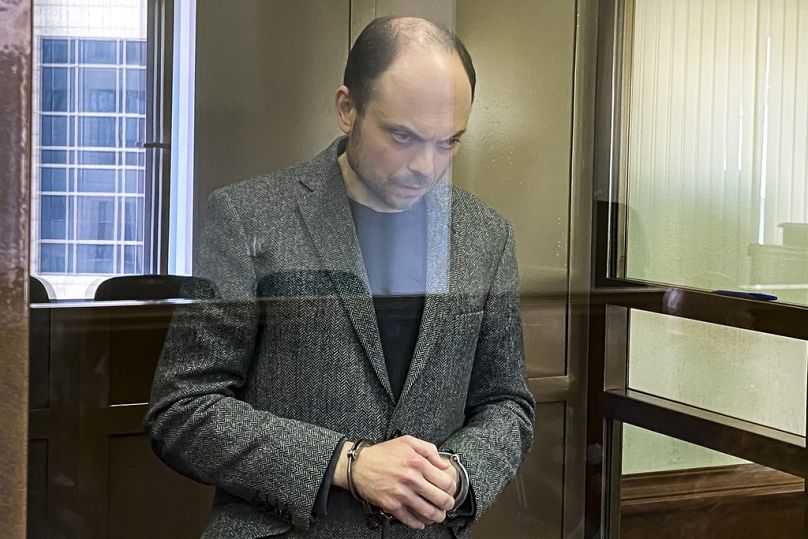 Earlier this year, top opposition figure Vladimir Kara-Murza Jr. was convicted of treason for publicly denouncing the war and was sentenced to 25 years.
Last year, former journalist Ivan Safronov was convicted of treason and sentenced to 22 years for passing military secrets to Czech intelligence and a German national.
 Safronov insisted on his innocence, and many Russian journalists view the case against him as revenge for his reporting that exposed shady arms deals.
Source: Euronews