On the shores of Lake Neusiedl lies the town of Rust, one of the most traditional wine towns in Austria. 
As early as the Middle Ages, the winegrowers of Rust were able to span a dense trade network with their wines as far as Bavaria and Poland. In 1524, the Hungarian Queen Maria granted the winegrowers of Rust the privilege of burning a large "R" into their wine barrels as an early protection of origin.
The effects of climate change are impacting the industry. Due to rising temperatures, the taste of many wines is changing in Austria. Some winemakers are therefore switching to new vines.
"Often in August, it is as hot as an oven here. Compared to when I was young, the harvest season has moved forward by six weeks," explained winemaker, Günter Triebaumer. "Those who don't recognise climate change, I can't help them."
Because of the earlier harvest time during the summer heat, the wine loses acidity and tastes less fresh. But the relatively unknown white wine variety Furmint is coming to the rescue.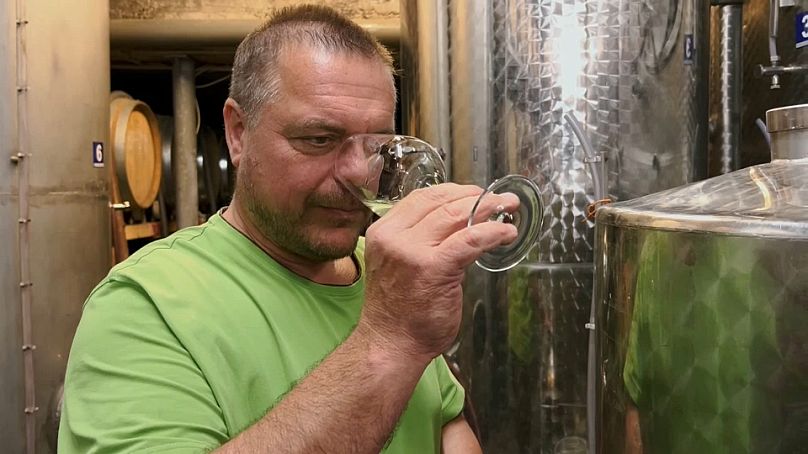 "Furmint is late-ripening. So during the August heat when other already-ripening varieties are storing sugar and their acidity goes down, Furmint is safe and it ripens later," Günter added.
Due to climate change, more and more Austrian winemakers are turning to the Furmint grape. Its cultivation area has tripled in the last eight years. 
On an international level, Austria's wine is increasingly seen as environmentally conscious and of high quality. Most recently, the value of Austrian wine exports has climbed to a new high.
"Austrian wine is just so captivating with its fruitiness and smoothness, it's not too acidic, it's very pleasant," said one tourist from Germany. 
"Export-wise, the varieties Grüner Veltliner and Riesling are the two biggest representatives for Austria," revealed Franceso Nardo, a wine seller in Vienna.
Currently, Grüner Veltliner grapes occupy one-third of Austria's acreage. However, the heat could lead to winemakers changing their habits.
"There will perhaps be fewer of these lively Grüner Veltliners and instead rather somewhat stronger Grüner Veltliners," explained Michaela Griesser, at the University of Natural Resources and Applied Life Sciences in Vienna.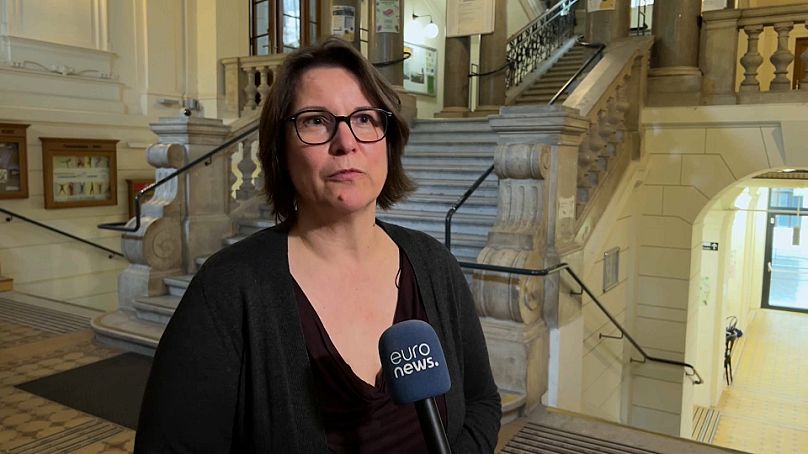 According to the grape cultivation expert, wine is in a state of upheaval throughout Europe.
"There are already some vineyards in Sweden. So you can definitely say that the zones will shift. And perhaps in those core zones, where it then becomes too hot, one might then plant other crops and not wine," Michaela added.
Up to now, it has been too cold for winegrowing in many places in Austria. Climate change now means an opportunity for the Alpine country: more acreage, and new varieties.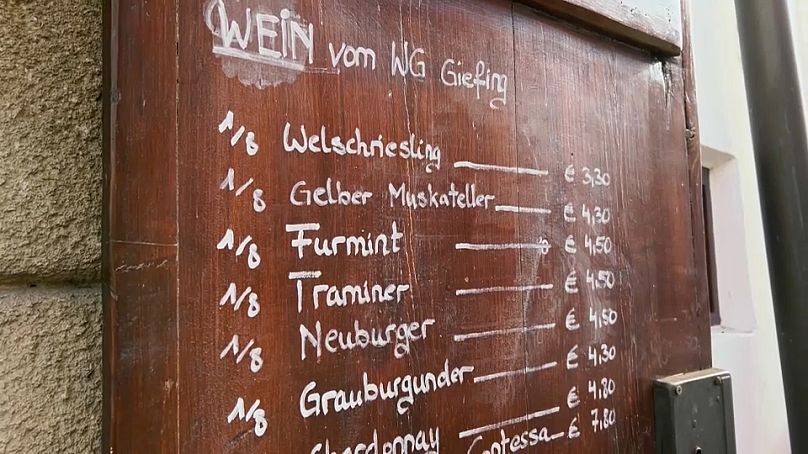 In addition to Furmint, winemaker Günter Triebaumer has recently started using another heat-resistant variety: Petit Manseng.
"What I said about the Furmint, about the August heat, applies to the Petit Manseng even more, Günter Triebaumer told Euronews. "In other words, the Petit Manseng is really still grass-green in August and has not yet stored any sugar at all, and therefore the August heat does not affect it."
In addition to the variety changes, however, another transformation is hitting many winemakers. Climate change is increasing the need for artificial irrigation.
Source: Euronews