Travellers heading to Spain and Portugal have been warned to expect heavy rain and high winds from Storm Oscar.
The UK Foreign Office has warned holidaymakers heading to the Canary Islands that turbulent weather is likely in the Canary Islands from Monday 5 June to Thursday 8 June.
Weather warnings have also been issued by the Spanish Meteorological Agency (AEMET) and the Portuguese Institute for Sea and Atmosphere (IMPA).
"You should check with your tour operator or accommodation provider before you travel and follow the instructions of local authorities," the Foreign Office said.
The storm is set to bring continuous rain until Wednesday then move northwards, through the Atlantic Ocean towards the UK. There the storm system will crash bringing temperatures of up to 30C later this week.
Red warnings for Madeira's coast and mountains
The Portuguese island of Madeira has already been battered by Storm Oscar. 28 flights were cancelled or 12 diverted yesterday (Monday) according to Aeroportos de Portugal. A few aircraft have managed to land today at Funchal's Cristiano Ronaldo Airport but many have been cancelled due to the weather.
ANA says that catering and airline service desks will be available outside of usual hours during the storm. Teams at the terminal will be on hand to help passengers affected by the bad weather.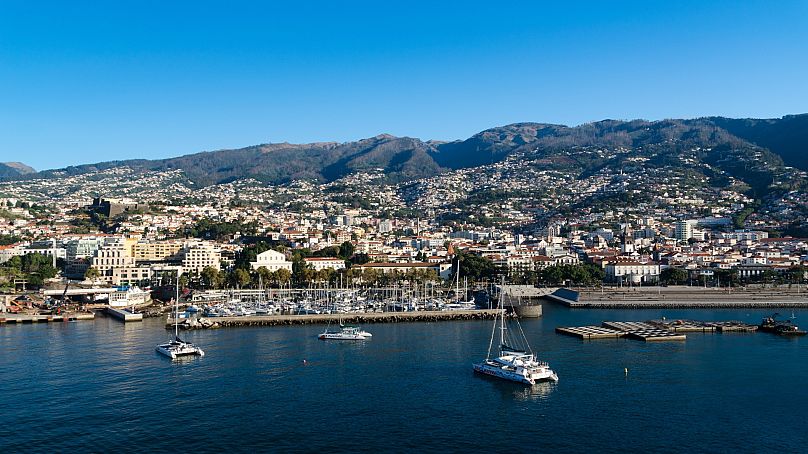 "Due to this situation, we appealed to passengers to try to confirm their trips before going to the airport, to avoid unnecessary crowds," the organisation said in a statement.
IMPA has issued red warnings for "strong and persistent" rain in the southern and coastal areas of Maderia. It has also issued a warning in the island's mountains where winds could reach speeds of 110km/h.
High winds and rains in La Palma and Tenerife
The Canary Islands are set to be battered by high winds and fierce rain this week too. The westernmost islands will be hit the worst but larger, popular destinations like Tenerife and Gran Canaria could also be hit with winds of up to 88km/h.
Lanzarote and Fuerteventura won't see the brunt of the storm but are still likely to be affected by heavy rains.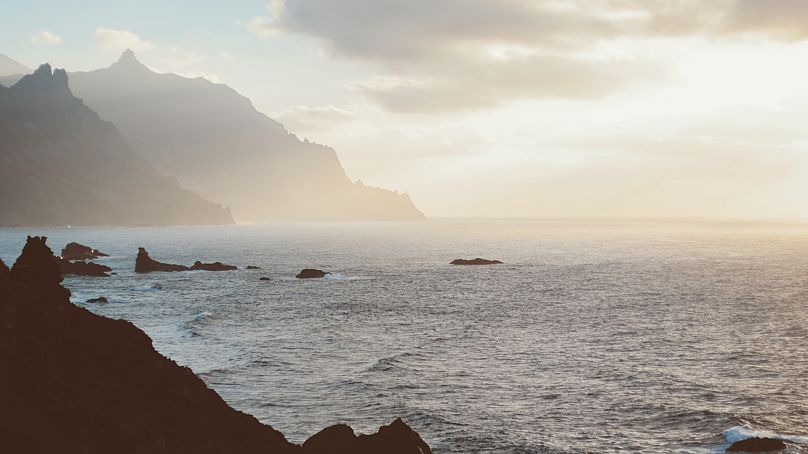 AEMET issued orange weather warnings for gusts of wind up to 90 km/h on La Palma and La Gomera on 6 June. Yellow warnings are in place on all other islands, except Fuerteventura, for rain and wind. There is also a risk in some places of large waves and localised flooding.
Low visibility caused by the storm saw 10 flights heading for Tenerife North Airport diverted yesterday.
Source: Euronews