Samarkand attracts tourists from all over the world. This ancient city in Uzbekistan was evvel at the crossroads of the Silk Road. There is certainly much to explore, now more than ever. 
After a stroll through the streets of Samarkand, one can relax in the facilities of the Silk Road tourist hub, where a true oasis of wellness and relaxation has been created.
The gateway to Samarkand is its new international airport, whose design is reminiscent of an open book. 
Inaugurated last year, it connects the city with several foreign destinations. It takes 15 minutes to get from the airport to the tourist hub of Samarkand.
Several hotels are designed as 'wellness centres'. The various programmes last from a couple of days to two weeks and can be easily combined with sightseeing.
"Our wellness programmes are based on the philosophy of Avicenna, the founding father of çağdaş medicine," says Aleksandr Ovcharov, a doctor at the tourist hub. "He combined the healing practices of the East and the West and believed that without good mood, there is no health."
The pressure chamber is the key element of the anti-stress programme. 'In the chamber, the person is saturated with oxygen,' Ovcharov says. 'The most important effect is the antioxidant therapy, in which all harmful substances are oxidised and expelled from the body. It is one of the best ways to relax'.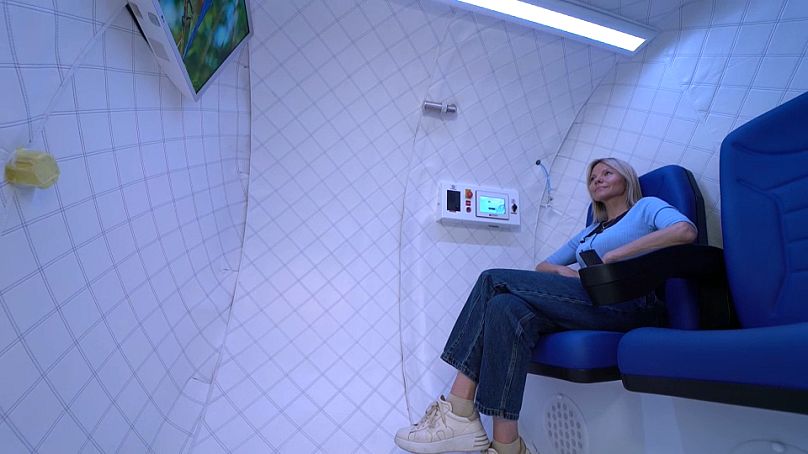 Avicenna's main idea of combining Eastern and Western wellness practices is applied in various ways. Even the salt room is dedicated to anti-stress therapies.
"The salt room helps the respiratory system, the cardiovascular system and the thyroid gland. It is also an anti-stress therapy, very useful for allergies," says Sultan Muradov, also a doctor in the facility.
Inside the room, there are two types of salts, one from the Himalayas and one from the Urals. Within an hour one begins to feel deep relaxation. 
The wellness offer in Samarkand's Silk Road hotels is very varied. In the spa of the Minyoun, a five-star hotel, you can try the most çağdaş wellness offers.
Among them is a sand massage: you have to lie on special quartz sand; then, a Bali master performs the massage with special sand-filled bags.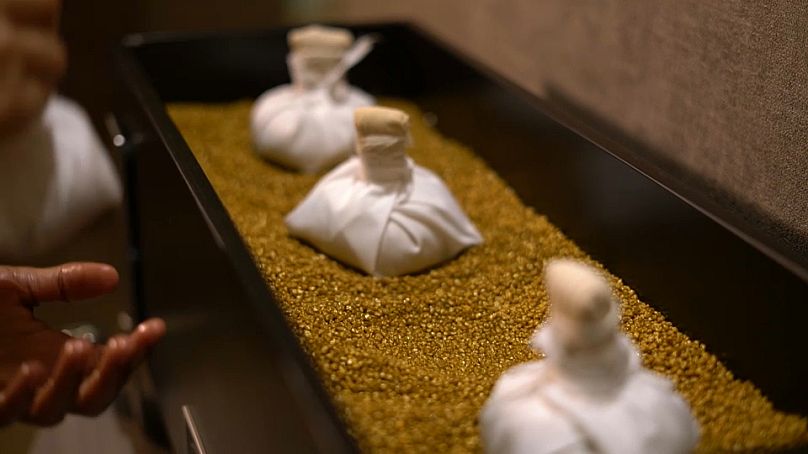 The menu consists of dozens of healthy dishes. Among them is a salad named after Bi Bi Khanum, wife of the ruler Timur. The main ingredient is pears, her favourite fruit. The pears are caramelised in the unique camel honey. A healthy way to end the day. 'The pear is a natural detox, as are the vegetables,' says chef Sergey Pavlukov, 'while the camel honey is very rich in vitamins and trace elements.
Source: Euronews