It was Putin's latest effort to shape the gut-wrenching narrative of the invasion he ordered more than 15 months ago, sparking widespread international condemnation and reviving Cold War-style tensions.
The conflict entered a complex new phase this week with the rupture of a Dnieper River dam that sent floodwaters gushing through a large swath of the front in southern Ukraine. Tens of thousands of civilians already facing the misery of regular shelling fled for higher ground on both sides of the swollen and sprawling waterway.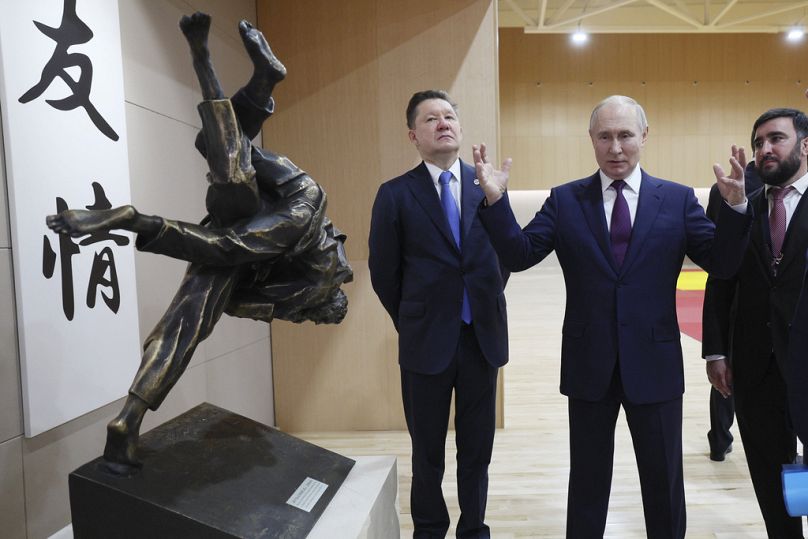 Kyiv has played down talk of a counteroffensive, reasoning that the less said about its military moves the better. Speaking after he visited flood zones on Thursday, Ukrainian President Volodymyr Zelenskyy said he was in touch with Ukrainian forces "in all the hottest areas" and praised an unspecified "result" from their efforts.
Putin said Russian forces have the upper hand.
"We can clearly say the offensive has started, as indicated by the Ukrainian army's use of strategic reserves," Putin told reporters in Sochi, where he was meeting with heads of other states in the Eurasian Economic Union. 
"But the Ukrainian troops haven't achieved their stated tasks in a single area of fighting."
Kyiv has not specified whether reservists have been mobilised to the front, but its Western allies have poured firepower, defensive systems, and other military assets and advice into Ukraine, raising the stakes for the expected counteroffensive.
"We are seeing that the Ukrainian regime's troops are suffering significant losses," Putin said, without providing details. "It's known that the offensive side suffers losses of 3 to 1 – it's sort of classic – but in this case, the losses significantly exceed that classic level."
On Friday, Ukrainian Deputy Defense Minister Hanna Maliar said Russia was on the defensive in the southeastern Zaporizhzhia province, though the epicentre of fighting remained in the east, particularly in the Donetsk region. She described "heavy battles" in Lyman, Bakhmut, Avdiivka and Marinka.
Valerii Shershen, a spokesperson for Ukraine's armed forces in Zaporizhzhia, told Radio Liberty that they were searching for weaknesses in Russia's defence, which Moscow was trying to strengthen by deploying mines, constructing fortifications and regrouping.
Earlier, regional authorities in southwest Russia near the Ukrainian border reported the latest flurry of drone strikes. The strikes have exposed the vulnerabilities of Moscow's air defence systems.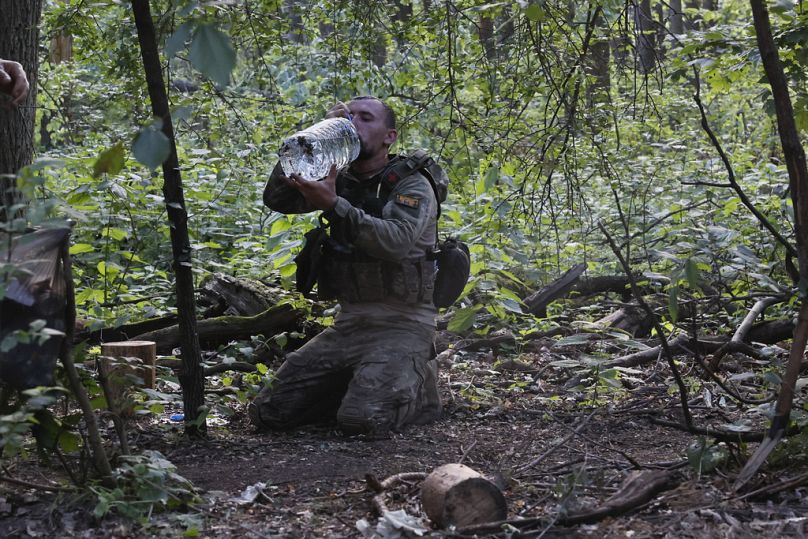 The regional governor of Voronezh, Alexander Gusev, said on the Telegram app that a drone crashed into a high-rise apartment building in the city of the same name, injuring three residents who were hit by shards of glass. Russian state media published photos of windows blown out and damage to the facade.
Gusev said the drone was targeting a nearby airbase but veered off course after its signal was jammed. The city lies some 250 kilometres north of Ukraine's Luhansk region, most of which is occupied by Russia.
Separately, Gov. Vyacheslav Gladkov of the neighbouring Belgorod region, which also borders Ukraine, said air defences had shot down two unspecified targets overnight. An apartment building and private homes were damaged, he said, without saying by what. He also said a drone fell on the roof of an office building in the city of Belgorod. It failed to detonate but caught fire on impact, causing "insignificant damage," he wrote.
The leader of a third region of Russia, Kursk Gov. Roman Starovoit, said a drone crashed to the ground outside an oil depot and near water reservoirs in the local capital, causing no casualties or damage.
Ukrainian authorities have generally denied any role in attacks inside Russia. Such drone strikes – there was even one near the Kremlin – along with cross-border raids into southwestern Russia have brought the war home to Russians.
Source: Euronews