There has been a gradual but almost complete change of focus on nuclear power.
Anti-nuclear protests, triggered by occasional accidents and concerns about waste storage have now been replaced by the image of nuclear energy as a non-polluting, carbon-free, green and clean source of electricity which could help mitigate climate change.
The cost of nuclear energy is high, compared to renewable energies, but 17 plants are currently under construction around the world.
However, the economic issues are being offset by geopolitical ones.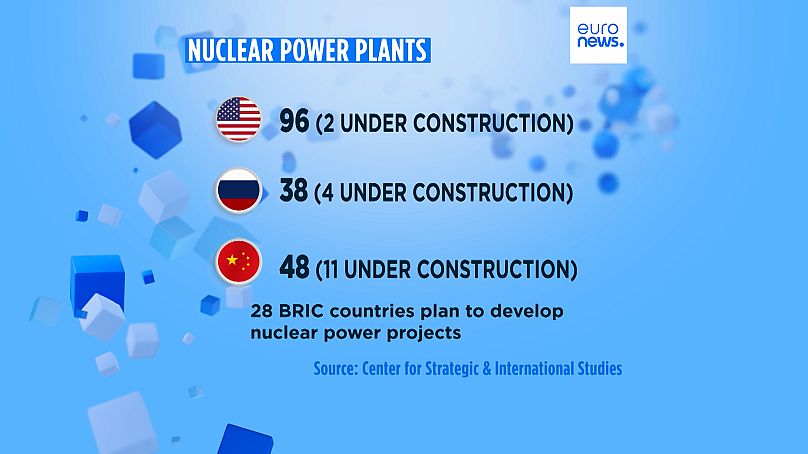 China aspires to be the world's largest producer of gigawatts of nuclear power by 2030 and Russia has ambitions too.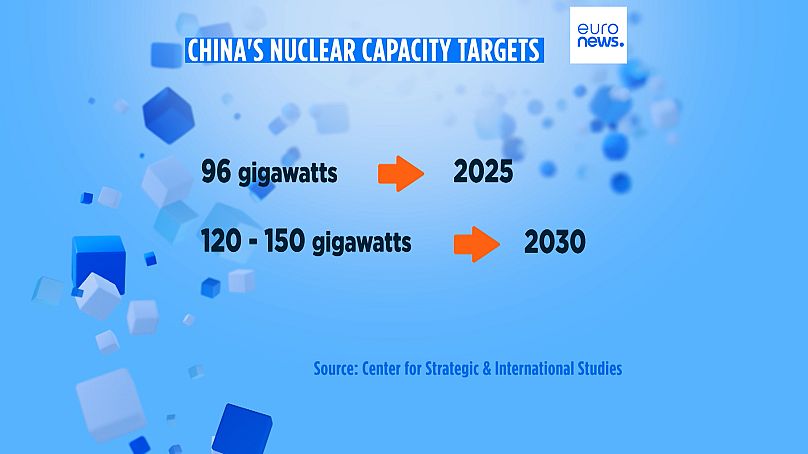 Professor Philippe Copinschi of the Paris School of International Affairs believes Russia, despite the comparative figures with China, is leading the way in promoting nuclear energy.
"Russia has a well-functioning nuclear industry, i.e. one that is capable of providing products and services throughout the world and which has the advantage of being integrated along the entire value chain, i.e. producing uranium," he explains.
"They are capable of enriching it, they are capable of producing nuclear power stations, they are capable of extracting the fuel and it won't be long before they are able to offer you a full service."  
"Today it is cheaper to produce wind energy than nuclear power.
Philippe Copinschi
Professor at the Paris School of International Affairs
Nuclear trade can be a tool for ensuring a diplomatic presence on the international stage. But despite this, the arguments appear to be weighed against it.
Copinschi says: "The price of electricity, renewable energies, in particular wind and solar energy, is set to fall very sharply.  And today it is less expensive to produce wind power than nuclear power."
Ironically, however, a bad financial deal could become a geopolitical triumph if it affects political change and economic influence in an exporting country.
Source: Euronews