The World Judo Tour returned to Kazakhstan, to the amazing capital city of Astana. 
For the first time since they hosted the World Championships, an IJF event in Kazakhstan was packed full of passionate Judo fans who were elated to support their heroes.
A beautiful local performance began the opening ceremony.
Mr Serik Zhumangarin, the Deputy Prime Minister of the Republic of Kazakhstan opened the event alongside Mr Vlad Marinescu, the Director General of the IJF and the President of Kazakhstan Judo Federation, Mr Kuanyshbek Yessekeyev.
At -48kg Italy's Rising Star Assunta Scutto took her second Grand Slam Gold, with a spectacular dropping technique.
Mr Saken Mussaybekov, Vice President of the Kazakhstan Judo Federation, was on hand to award the medals.
The crowd went absolutely wild at -60kg as Magzhan Shamshadin stepped into the arena.  The crowd, in full support, cheered as he countered France's Revol to give Kazakhstan their first Champion of the tournament.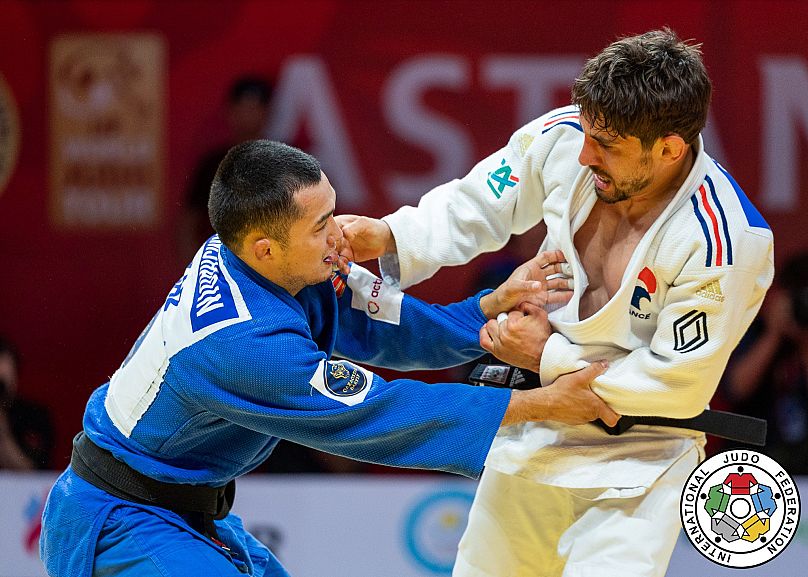 A wonderful moment for the thousands of fans in attendance to celebrate. He was awarded his medals by Mr Yerbol Myrzabossynov, Chairman of the Sports and Physical Culture Committee of the Republic of Kazakhstan.
After the event, Shamshadin said:  "Thank you to all Kazakh fans supporting me. We became the champion together and this won't be the last time."
At -52kg Odette Giuffrida doubled up for Italy as she took their second gold of the tournament with a swift change of direction.
She was awarded her medals by the Head Sport Director of the International Judo Federation, Mr Vladimir Barta.
Guiffrida said she was made to feel very welcome. 
"The people here, it's really special.  Everyone made me feel really warm. 
"All the kids screaming 'Ode, Ode!' I was like 'Wow, this is for me? Really?' And then I was really happy, it was really special today."
At -66kg a last gasp attack saw Spain's David García Torne take a second WJT title in as many tournaments.
The medals were awarded by Mr Andrey Kryukov, Secretary General of the National Olympic Committee of Kazakhstan.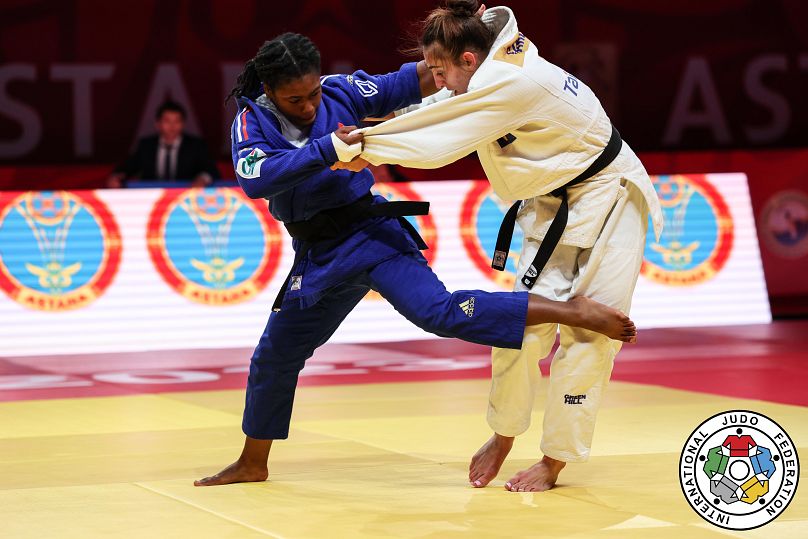 The -57kg saw a rematch of the Tokyo Olympic Final and it could not have ended in more dramatic style, with the most enormous hip throw, amazingly earning Sarah Leonie Cysique of France her first ever World Judo Tour Gold medal.
She was awarded the gold medal by the Head Referee, Director of the International Judo Federation, Mr Florin Daniel Lascau.
With a phenomenal first day like that in Astana, judo fans will not want to miss what promises to be a weekend full of action in Kazakhstan.
Source: Euronews