Italian authorities have issued a heatwave warning for 14 cities, urging vulnerable people to avoid outdoor activity.
Italy is sweltering through its first heatwave of the year, with temperatures expected to climb over 40°C in parts of the country.
The 'orange alert' was issued on 22 June and the cities included were Ancona, Bologna, Bolzano, Brescia, Campobasso, Florence, Frosinone, Latina, Perugia, Pescara, Rieti, Rome, Trieste and Verona.
"Heat wave climatic conditions can pose a risk to the health of the population," the authorities warned.
Travellers can check out the full list of impacted areas here.
What are the health impacts of heat waves?
Heatwaves mess with the body's internal regulation systems.
To cope with extreme heat, we sweat – but this leads to the loss of fluids and salts. High temperatures widen blood vessels, causing sudden drops in blood pressure.
After prolonged exposure to extreme heat, we lose the ability to perspire at all. Eventually, the brain shuts down. Older people are far more at risk, as are those with underlying health conditions.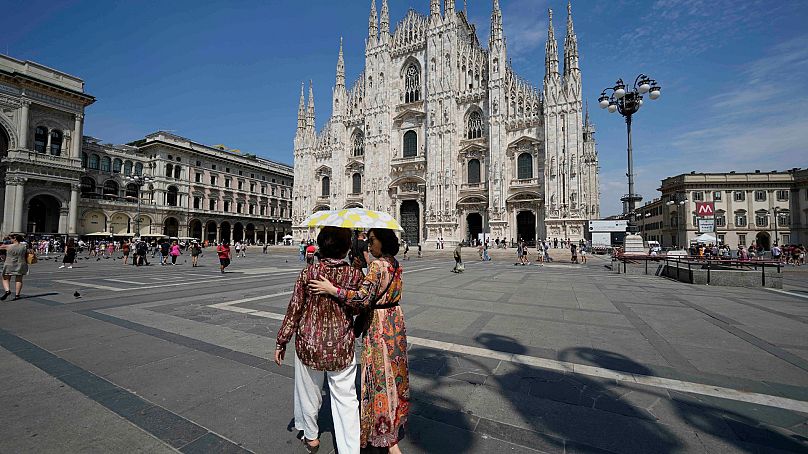 A study released last year speculated that extreme heat could kill 90,000 Europeans per year by the end of the century. Europeans are particularly susceptible to extreme heat as the population is ageing.
"The greatest direct climate-related threat to human health in Europe is heat," the European Environmental Agency said in its report.
"Heat-related mortality has been increasing across Europe since the beginning of the 21st century, particularly in southern Europe."
"The large number of excess deaths attributable to extremely high temperatures and prolonged heatwaves during the summer of 2022 is a case in point," it added.
Source: Euronews