A 4.9 magnitude earthquake struck southern Haiti on Tuesday, killing at least four people and injuring 36 others. 
The quake struck before dawn near the southwestern coastal city of Jeremie at a depth of 10 kilometres, according to the US Geological Survey.
"I thought the whole house was going to fall on top of me," Eric Mpitabakana, a World Food Program official in Jeremie, said. 
Two homes collapsed in the quake, and a key route that connects Jeremie and Les Cayes was blocked, according to Haiti's Civil Protection Agency.
Three of the fatal victims were from the same family and were found under a collapsed house where rescuers were searching for more people, Frankel Maginaire, with Haiti's Civil Protection Agency in Jeremie said. 
He added that several children were hospitalised with injuries they received after they panicked and ran.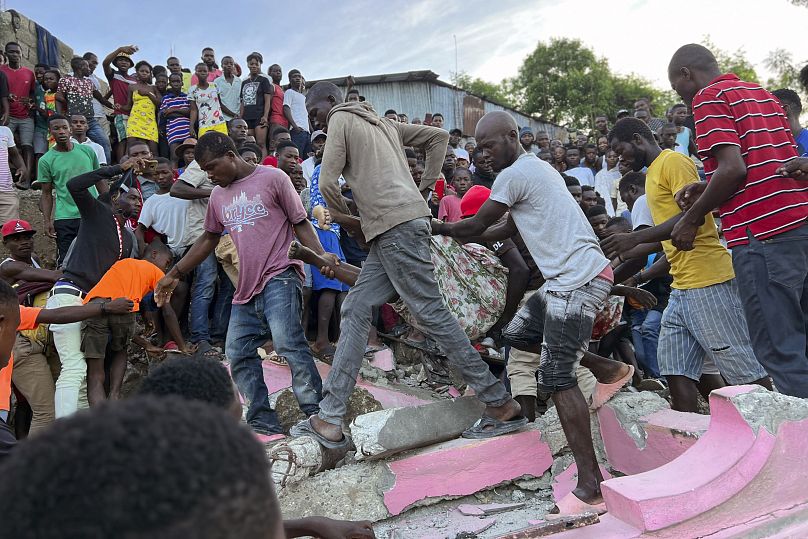 The earthquake comes almost two years after a 7.2 magnitude earthquake struck southern Haiti, killing more than 2,200 people and destroying more than 130,000 homes.
In 2010, a magnitude 7 earthquake killed more than 200,000 people in the country. The tremor turned the capital Port-au-Prince into ruins and made 1.5 million people homeless.
Heavy floods also hit the country over the weekend, leaving at least 42 people dead and another 140 injured, according to a new report by the Haitian authorities quoted by the UN on Tuesday. 
At least 18 people missing are still missing.
Source: Euronews