Inside the institution's grey walls, Tibor and Piroska have been living together for 23 years in a small room.
They first met at this residential facility for people with disabilities in Tordas, an hour away from the Hungarian capital, where they still live.
This is the only institution in the country that was willing to allow Euronews in and one of the few places which lets couples with disabilities share a room.
Despite being together for so long, Tibor and Piroska never thought about having children. Not because of their intellectual disability, but because they feel they are not living in the right place to raise a family.
"If we didn't live here we would have thought about having children, but in an institution it's not possible because a child needs security", says Tibor.
The head of nurses at Tordas, Melinda Bartók, agrees with him. "I cannot imagine a three-year-old going to kindergarten and being asked where they live. A healthy baby growing up in a psychiatric institution is going to start life at a disadvantage".
Out of the 200 residents, and with about 50 couples living together, only five women take contraception at Tordas, according to Bartók. Even so, she says that "in the last 20 years there have been no births or abortions".
"It is just strange that in institutions where 200 or 300 people with disabilities are living, there are no pregnancies at all", says Sándor Gurbai, spokesperson of Validity Foundation.
"Forced contraception is the rule. It is not written in the contract interns sign, but there's a verbal agreement. If not you will not be admitted", he adds.
At 58, Piroska no longer needs contraceptives, although she used to take them every day.
"I used to take Ovral, pink pills and white pills," she says. Sometimes she was also given injections, she adds, and it wasn't something she could decide on. "No, they were prescribed by the neurologist".
The institution is vigilant and every time a uzunluk and a girl approach each other they activate their protocol.
"We can't pretend that we didn't notice. So we inform the parents and they know exactly that a nod is enough for us to know what we have to do", says the nurse.
"So then we go through the process of taking her for a gynecological examination. They do it and then they are prescribed contraceptives," she adds.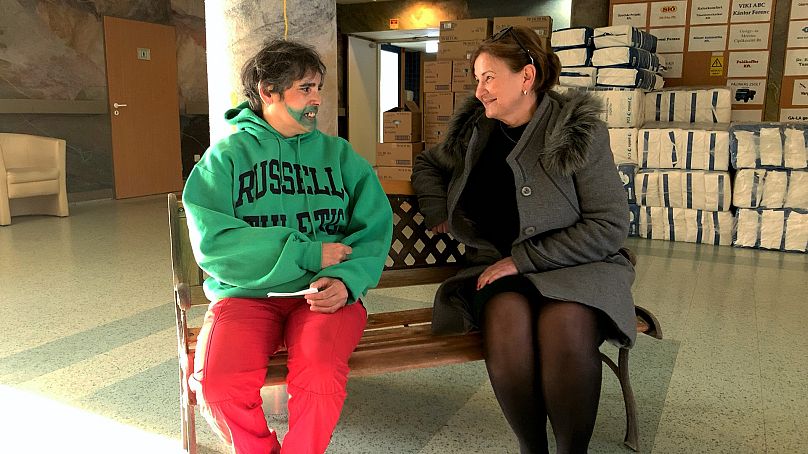 Loopholes in the law
"Life in institutions for people with disabilities is repressive," says Hungarian lawyer and NGO activist Tasz Kristof Kornyei.
"The question of whether people with disabilities should have families is not even asked, as they are treated as children themselves", he adds.
When contraception is not suitable for the patient, institutions resort to sterilisation.
At Tordas, 15 women went under tubal ligation, a practice allowed by law in Hungary, one of only three countries in the EU -along with Portugal and the Czech Republic- which does not criminalise sterilisation of minors.
The law says that in sterilisation cases, the judge must listen to the patient and her guardians, but when the woman's disability makes it difficult for her to express it orally, "the decision of the guardian is the one that serves as a guide", says the nurse.
Although on paper the Hungarian law appears to be very restrictive, experts complain that in practice this is not the case.
"The judge must listen to the woman with disabilities but it is not specified how this should be done", says Sándor Gurbai, spokesperson for the Validity Foundation.
Moreover, in some of the cases, the text does not require the patient's consent, but states that the patient cannot object. "If the person with disabilities sits without saying anything, consent is taken for granted," he adds.
Gurbai stresses that there is also a loophole in the law, as in cases where the pregnancy is considered to pose a risk to the person's life, the judge is not obliged to ask for approval, so forced sterilisation may take place.
Other acts of the legislation are "incredibly subjective and prejudicial", according to the European Disability Forum.
"The justice system takes into consideration a number of factors including whether someone would be considered unable to raise a child or the assumption that a child born from a person they describe as 'lacking capacity' would probably be 'severely disabled'" themselves, says Catherine Naughton, director of the European organisation.
"They are the ones analysing whether the person would be able to raise the child and whether their child would be disabled and they decide on their behalf, which is obviously really prejudicial," she adds.
This article was produced with the support of Journalismfund Europe.
Source: Euronews