The European Court of Human Rights (ECHR) has condemned Russia for not having wanted to carry out a relevant judicial investigation to clarify the allegations of the oppositionist Alexei Navalny of having been poisoned with a neurotoxic agent, in August 2020, for political reasons.
The European judges underlined that the preliminary investigation carried out by the Russian authorities was not subject to any control and did not allow Navalny to assert his rights.
In their eyes, the purely preliminary nature of this investigation, which ruled out from the outset any poisoning, as well as the refusal to launch criminal proceedings to verify the opponent's allegations, show that there was no attempt to verify whether there was a political motive and whether state agents were involved.
In other words, Russia violated Article 2 of the European Convention on Human Rights on the protection of the right to life because it did not carry out an investigation that could be considered effective and will have to hisse Navalny €40,000 in moral damages.
This is unlikely to happen considering that Moscow has broken all bridges with the Council of Europe, of which the Strasbourg Court is a member, since its expulsion in March 2022 as a result of the full-scale invasion of Ukraine.
As the treaties stipulate, the ECHR is competent to examine all cases concerning Russia that relate to events that occurred up to six months after the expulsion.
Navalny's poisoning
The origin of this case is the poisoning Navalny suffered on 20 August 2020, when he was flying from Siberia to Moscow and lost consciousness.
The plane's crew decided to divert and make an emergency landing in the city of Omsk so that he could receive medical assistance.
Although representatives of the politician, known to be one of the biggest critics of Russian President Vladimir Putin, demanded a criminal investigation because of their suspicions of poisoning, the forensic institute quickly concluded that no suspicious substance had been detected.
Two days after his hospitalization in Omsk, thanks to an international initiative, Navalny was evacuated to Berlin, where he could be treated in another hospital.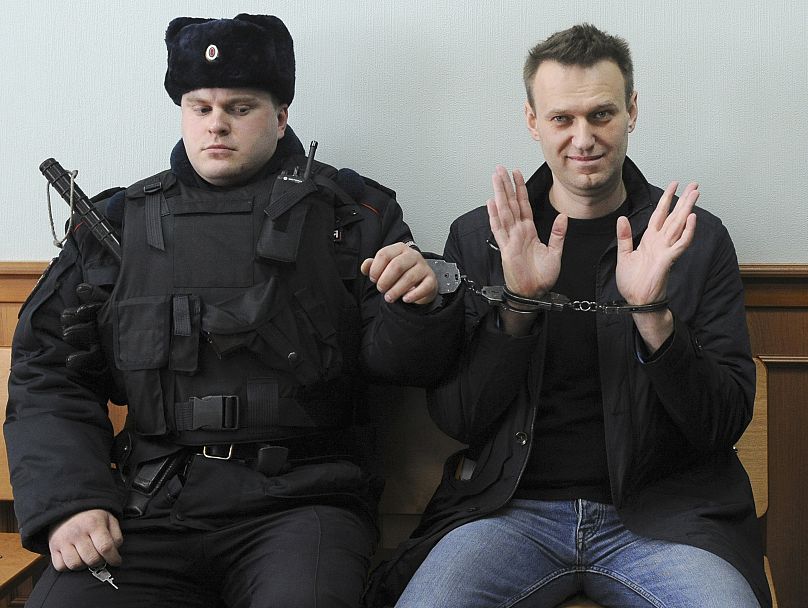 On 2 September, the German government announced that toxicological tests on him showed unequivocally that he had ingested a Novichok-type agent, known to have been developed by researchers in the former Soviet Union and to have been used, for example, in the United Kingdom against Sergey Skripal, a former Russian spy who fled to the West.
These results were later independently confirmed by three specialized laboratories in France and Sweden, as well as by the Organization for the Prohibition of Chemical Weapons.
In December 2020, the journalists' collective Bellingcat and the online newspaper The Insider, revealed that since 2017, Navalny had been under surveillance by the Russian secret services, the FSB, and that the agents involved in his monitoring were specialists in toxic chemicals.
Source: Euronews