Swiss voters have approved a new climate law aimed at slashing fossil fuel use and reaching 'net zero' by 2050.
In a referendum, the legislation received the support of 59.1% of voters, while 40.9% voted against it, according to public broadcaster SRF.
The nationalist Swiss People's Party had objected to the government's proposals, saying such measures would cause energy bills to rise.
But a campaign by scientists and environmental groups argued the country's melting glaciers would soon vanish completely if greenhouse gas emissions were not reduced.
Campaigners initially proposed even more ambitious measures but later backed a government plan that requires Switzerland to achieve net zero emissions by 2050.
It also sets aside more than 3 billion Swiss francs (€3,068 billion) to help wean companies and homeowners off fossil fuels.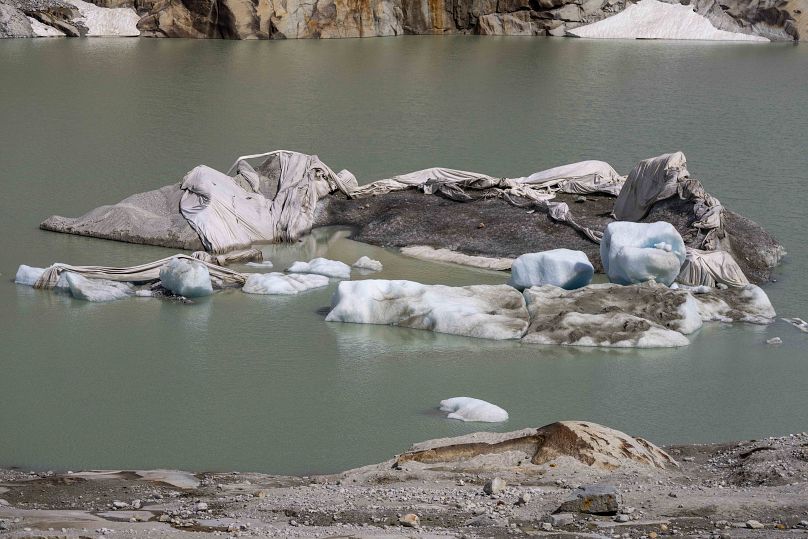 Greenpeace Switzerland welcomed the result of the referendum. 
"This victory means that at last the goal of achieving net zero emissions will be anchored in law. That gives better security for planning ahead and allows our country to take the path toward an exit from fossil fuels," said Georg Klingler, an expert on climate and energy at Greenpeace Switzerland.
"The result of the vote shows that the citizens of our country are committed to the aim of limiting küresel warming to 1.5 Celsius in order to preserve as much as possible our glaciers, our water reserves, our agriculture and our prosperity. I am very relieved to see that the lies disseminated by the opposite camp during the campaign did not sow the seed of doubt in people," he added.
Swiss glaciers experienced record melting last year, losing more than 6% of their volume and alarming scientists who say a loss of 2% would evvel have been considered extreme.
Source: Euronews