More than 400 fires burning across Canada have left over 20,000 people displaced in what Canadian officials say is shaping up to be the country's worst wildfire season ever. 
Canadian Prime Minister Justin Trudeau spoke to US President Joe Biden by phone on Wednesday. Trudeau's office said he thanked Biden for his support and that both leaders "acknowledged the need to work together to address the devastating impacts of climate change."
The US has sent more than 600 firefighters and equipment to Canada. Other countries are also helping.
Smoke from the blazes has been flowing into the US since last month but intensified with recent fires in Quebec, where about 100 were considered out of control on Wednesday. 
Most polluted place on earth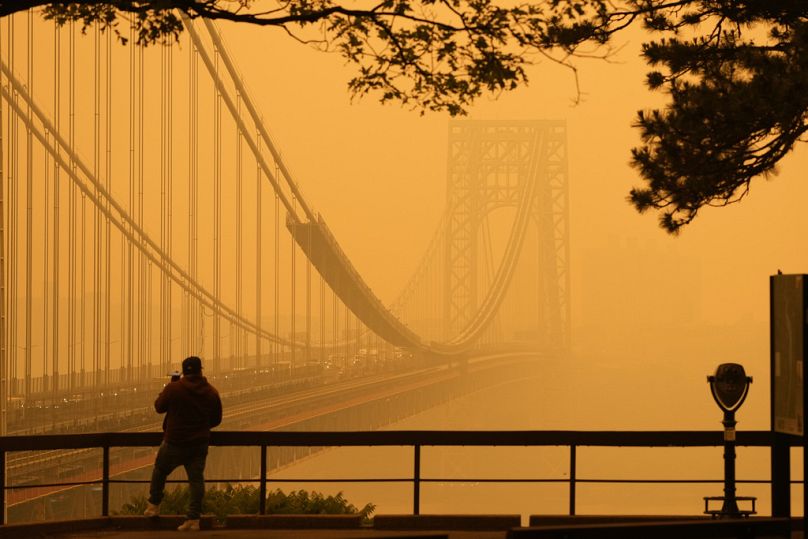 Canadian wildfires continued to shroud US cities in a noxious haze on Thursday, forcing flight delays and cancellations to outdoor activities as environmental groups called for urgent action to tackle climate change.
This made parts of the United States the most polluted in the world, worse than cities in South Asia and China that normally dominate küresel rankings, with the situation not expected to improve until the weekend.
Source: Euronews