Israeli security forces said they shot the gunman and were still searching for other attackers near the Jewish settlement of Eli north of the Palestinian city of Ramallah. The condition of the attacker was not immediately clear. Photos circulated of a man lying face-down in the street beside what appeared to be an M16 rifle.
The Israeli rescue service said it had evacuated two seriously wounded men, ages 20 and 38, to nearby hospitals for treatment. It said that four more people were wounded at the scene, three of them unconscious. The identities of the victims were not immediately clear.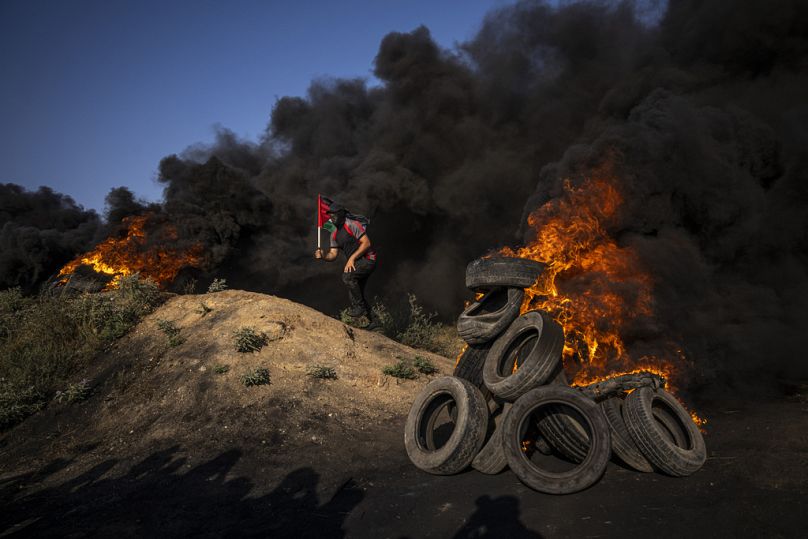 It comes after Israeli forces killed a Palestinian man in fighting in the occupied West Bank, Palestinian officials. The death toll from clashes earlier in the city of Jenin rose to six. 
The fatalities were the latest in a surge of violence that has wracked the region.
The Palestinian Health Ministry said late Monday that 21-year-old Zakaria al-Zaoul was shot in the head in the town of Husan, west of Bethlehem. The official Palestinian news agency Wafa reported that he was killed during clashes with the military.
The Israeli military said a suspect threw a firebomb at troops stationed along a West Bank highway near Husan. 
The troops responded with live fire and confirmed a hit, the army said.
Source: Euronews