Tattoo artists have set up shop at the Rembrandt House Museum in Amsterdam, pulling in punters who want impressions or sketches of Dutch painter's most iconic works inked onto their skin.
The event has been coined "A Poor Man's Rembrandt", with the price of tattoos ranging between just €100 and €250 euros.
"Highbrow to lowbrow," is how the famous Dutch tattoo artist Henk Schiffmaker describes his latest project.
"It's a juxtaposition, a jump from high to low, from high brow to low brow," he said. "And it's great that these two worlds can visit one another. Actually, it's really one world because it's about arka."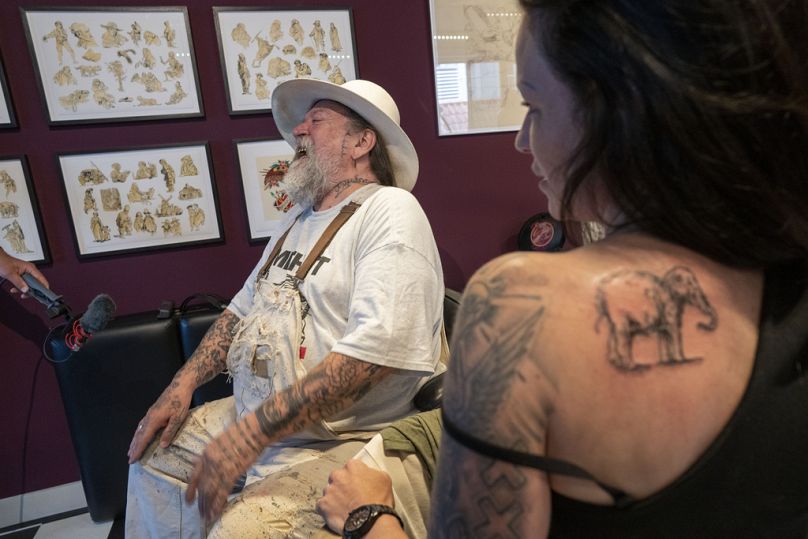 Schiffmacher and his colleagues have adapted some of Rembrandt's famed sketches to make them suitable for tattooing – making lines thinner, so they don't grow together as the tattoo ages.
The Museum's Director Milou Halbesma said it's a way of attracting new visitors to the historic house.
"I think it's a very good contemporary way to have your own Rembrandt," she revealed.
Bookings in the week-long pop-up studio were sold out in just 15 minutes, although daily walk-ins are also available.
Source: Euronews