When Juanita Marín turned 18, she decided she wanted to study economics outside her native Colombia and had her eyes set on Europe.
She had spent a summer in Germany and wanted to go back, but when she had a look at their university degrees in English she realised they did not score highly in the rankings.
However, the Dutch ones did.
She found Tilburg University in the Netherlands which offered good programmes entirely in English and a high ranking in economics.
This combination helped her make up her mind. The country welcomed her alongside thousands of other international students — 115,000 in 2022 alone — which accounted for 35% of the total student body.
That number has been on the rise over the last decade, but now the Dutch government is trying to curb it.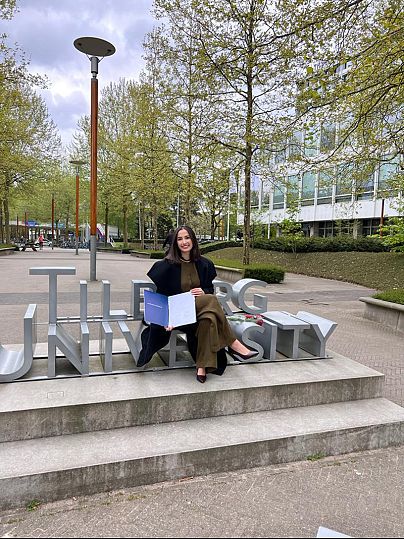 Netherlands Education Minister, Robbert Dijkgraaf has plans to limit the percentage of classes taught by universities in foreign languages.
The aim is to reduce the amount of English content of standard bachelor's degrees to only one-third of course credits.
This limit comes after universities were asked last December to stop actively recruiting foreign students. The minister justified the decision by stating that internationalisation leads to an overload of teaching staff and a lack of accommodation for students.
He also claimed that increasing the number of courses taught in Dutch would encourage foreign students to learn the language and stay.
For Marín this is not the case: "If I had to study my degree in Dutch, I wouldn't have chosen the Netherlands. I studied French at school, so my options would be Belgium or France," she tells Euronews.
"The academic burden in itself is very high and, as foreigners, we are at a disadvantage, so they should facilitate opportunities to learn the language and not force it on us," she adds.
'Nervousness' among universities
The education ministry told Euronews they won't have a clear proposal on the way forward until mid-July, which leaves universities in limbo. 
When asked, the ministry's spokesperson said international students are beneficial for the country, but they fear the negative consequences. 
"The current growth will lead to overcrowded lecture halls, excessive workloads for lecturers, a lack of student accommodation, and reduced accessibility to study programs".
The idea behind the proposal is to prevent the "quality of education in colleges and universities from coming under so much pressure that the leading international position of The Netherlands is weakened".
"It's the minister's aim to strengthen that position, and to bring the system back into balance. Language is one of the instruments to achieve that goal", the ministry told Euronews.
Little is known about the plan, but universities have been following what has been put forward by minister Dijkgraaf.
"There can be room in the curriculum for another language, but my proposal is that it should not be more than a third. That means that most of your education is in Dutch, but if you want to give a few specialist subjects in English, that is allowed", he said.
Exceptions are possible but with special permission, one of these examples is if they want to attract talent.
The minister's concept seems to be at odds for a country that has been offering more and more classes in English up to now. 
According to Nuffic, the Dutch organisation for internationalisation in education, the Netherlands has 28% of its Bachelor's and 77% of its Master's degrees in English.
Given these figures, it is not surprising that the measure has put universities on a war footing, especially Eindhoven University of Technology, which teaches all its bachelor's and master's degrees in English.
"There's a lot of nervousness about what these measures entail in detail. For us it's a big sorun because for specific courses, on artificial intelligence or electrical engineering, we don't find enough professors who can teach in Dutch", Robert-Jan Smits, president of the executive board, told Euronews.
"The Netherlands had always had a reputation of being open, tolerant and liberal. Our whole success in history is based on this openness of the country", he adds.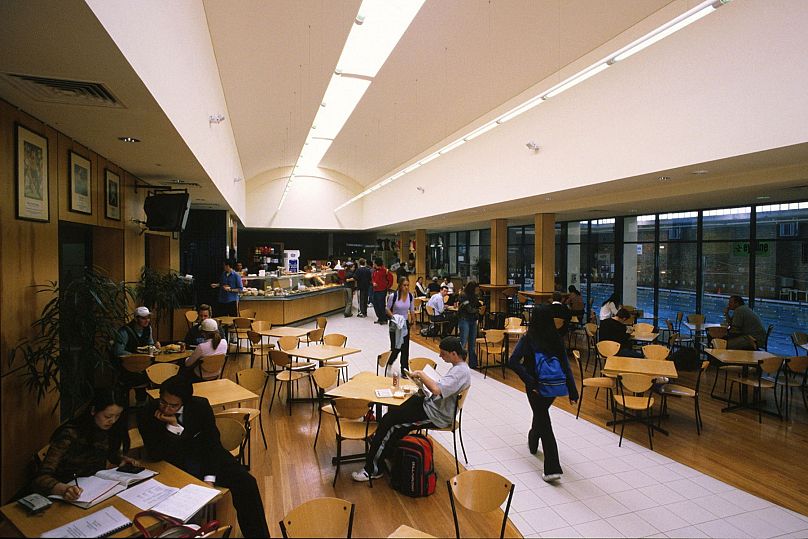 The cost of international students
Eindhoven University has not been the only one to raise its voice, the proposal has been widely criticised.
"This policy is going to be very detrimental to the Dutch economy. It will negatively impact innovation and growth. Since the Dutch have always stressed the importance of maintaining a 'knowledge economy', I see that threatened as talent leaves", says David Schindler, an associate professor of economics at Tilburg University.
"There's no doubt that international students hisse more than what they cost. They comprise a significant share of all students and they keep the lights on in many universities. Without them, entire disciplines will drastically shrink and potentially even collapse as funding goes away", he adds.
According to the latest study by the Dutch Bureau for Economic Policy Analysis, internationals contribute up to €17,000 for European students and €96,300 for non-European students.
The plan is to make international students learn Dutch so they can stay and work in the country. However, Smits says that, despite only teaching in English, his university manages to retain talent.
"We can claim that 65% of the foreign graduates stay in the region. They stay for at least five years. So that goes against this idea of the minister, showing that there is not a relation between speaking Dutch and staying in the region", he says.
And he questions whether the measure goes beyond problems of accommodation and professional overload.
"There's a big debate in parliament about the inflow of migrants. All over Europe there's a nationalistic movement coming up. Debates are starting to happen even in the academic system", says Smits
"The populist parties are starting to ask questions about why would we finance the education of foreigners, we better use the money for our own people. It's a worrying trend and I really regret that it's impacting the academic system", he adds.
Source: Euronews